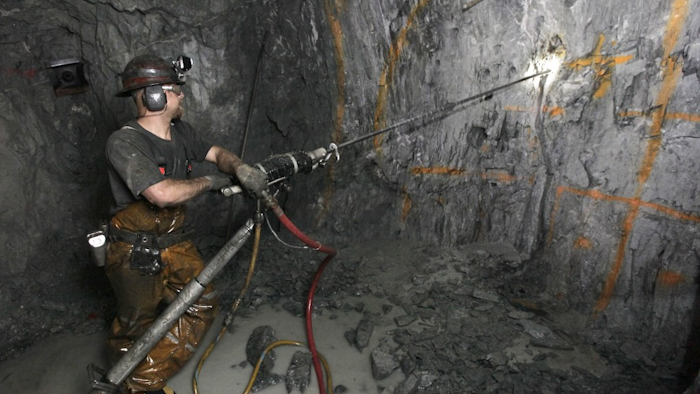 Democrats in the U.S. Senate on Thursday proposed new fees for mines on federal land to help pay for cleaning up sites such as Colorado's inactive Gold King Mine, where 3 million gallons of wastewater spilled into rivers that run through three states.
Separately, the Environmental Protection Agency's inspector general said it was broadening its investigation of the spill — which an EPA-led crew triggered — to include more than a dozen new lines of inquiry.
The senators want to revise an 1872 federal law to include a reclamation fee on all hard rock mines, new and existing. Hard rock mining generally includes gold, silver, copper and other minerals.
The reclamation fee would raise about $100 million a year, but total cleanup costs will be in the tens of billions of dollars for thousands of sites, they said.
Money would be distributed to federal, state and tribal agencies for cleanup projects but remain distinct from the Superfund program, which pays to remediate a range of toxic waste sites including mines.
The lawmakers also proposed a separate royalty on minerals extracted from new mines on federal land that would go into the cleanup fund. The lawmakers said they don't know how much money it would generate because mining companies currently aren't required to report their production.
The bill is the latest of several proposals prompted by the Aug. 5 spill at the Gold King mine. A cleanup crew supervised by the EPA inadvertently triggered the release of water tainted with heavy metals. Rivers in Colorado, New Mexico and Utah were polluted.
The Democrats' bill would revise the 1872 law that critics say is antiquated and doesn't require enough from mining companies in exchange for access to valuable minerals on public land. The law currently doesn't require royalties for hard rock mining.
"We're still basically giving away land to multinational mining corporations," said New Mexico Sen. Tom Udall, one of the sponsors. "Coal, oil and gas companies have paid royalties for many decades. Hard rock mining companies should do the same."
The environmental group Earthworks, which monitors mining and energy development, said an overhaul of the mining bill is long overdue.
"If this bill had been law before the Gold King Mine waste disaster, the Animas River might never have been polluted, and downstream communities in Colorado and New Mexico might never have suffered," said Jennifer Krill, Earthworks executive director.
National Mining Association spokesman Luke Popovich said his group doesn't oppose a small royalty if Congress will streamline the process for getting mining permits and pass a "Good Samaritan" bill, which would encourage third parties to clean up old mines by limiting their liability for accidental environmental damage.
But Popovich said the reclamation fee would make mining too expensive.
Other sponsors of the hard rock mining bill include Sens. Michael Bennet of Colorado, Martin Heinrich of New Mexico, Ron Wyden of Oregon and Edward Markey of Massachusetts. Rep. Ben Ray Lujan, D-N.M., is sponsoring similar legislation in the House.
The EPA inspector general said some of the new questions in its investigation were raised by Congress and others by a review of the spill by the Interior Department. The new questions include whether the agency was following its own rules when it triggered the blowout, as well as what kind of legal protection EPA gave the contractor and whether that affected the way the work was done.