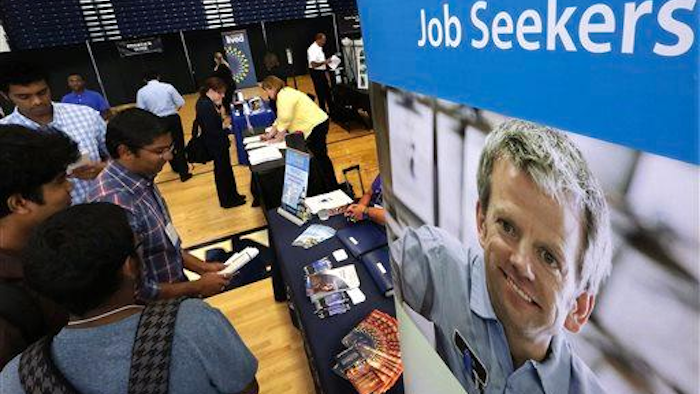 Connecticut employers added 4,800 jobs in December, helping push down the unemployment rate a notch, to 6.4 percent, the state Department of Labor announced Monday.
Connecticut's employment increased by 26,700 jobs since December 2013, to nearly 1.7 million. And the unemployment rate ticked down from 6.5 percent in November.
The jobless rate was down 1 percentage point from December 2013, but still substantially higher than the U.S. rate of 5.6 percent in December.
"Connecticut finishes 2014 on an encouraging note with more than 80 percent of nonfarm jobs recovered from the Great Recession, almost 94 percent for the private sector," said Andy Condon, head of the Labor Department's research office. "Employment gains were widespread across most industries and regions, although wages are slower to recover.
The employment increase for November was revised downward by 1,700 jobs from the initial count issued last month.
The jobs gain was led by the leisure and hospitality industry, with strong gains in accommodation and food services.
The Labor Department pointed to a "surprisingly solid gain" in manufacturing.
Don Klepper-Smith, former Republican Gov. M. Jodi Rell's economic adviser, said data through November show Connecticut ranks 40th in the U.S.
"This one stat clearly underscores the very weak nature of our economic recovery in Connecticut thus far," he said. "We're growing, yes, but only in 'modest fashion.'"