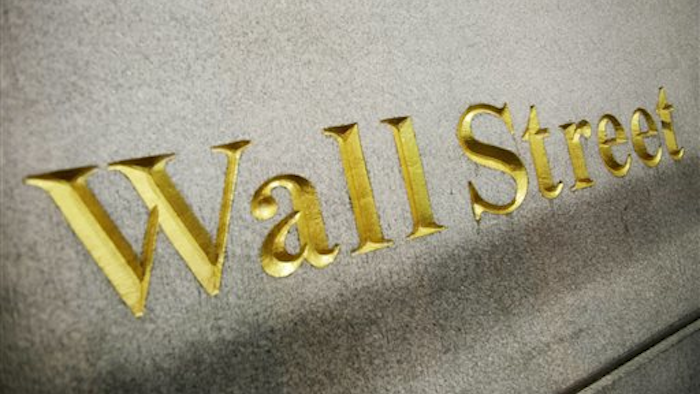 Stocks got off to a sluggish start on the first day of trading in the New Year, ending the day mixed as a report showed that manufacturing growth slowed in December.
U.S. factory activity grew at the slowest pace in six months last month, weakened by declines in orders and production, according to the Institute for Supply Management. While the sector is still in good health, growth was slower than economists had forecast.
The stock market climbed to record levels at the end of 2014 and investors may now be reassessing the outlook for the market at the start of the year, said Brad McMillan, chief investment officer for Commonwealth Financial, an independent broker-dealer firm. While growth prospects in the U.S. look decent, in Europe and Asia they are less encouraging.
Investors are "stepping back and saying, 'now we're in the New Year, let's take a fresh look,' " said McMillan. "There's certainly some degree of, I wouldn't say pessimism, but readjustment, going on."
The Standard & Poor's 500 index fell 0.70 points, or less than 0.1 percent, to 2,058.20. The Dow Jones industrial average rose 9.92 points, or less than 0.1 percent, to 17,832.99. The Nasdaq composite dropped 9.24 points, or 0.2 percent, to 4,726.81.
Stocks had another good year in 2014, but the rally faded in the final days of the year. The S&P 500 climbed 11.4 percent, after rising 29.6 percent in 2013. To justify those gains, company earnings will have to keep growing.
"We don't think the U.S. equity market is going to do anywhere near as well this year" as it has in recent years, said Dan Morris, global investment strategist at TIAA-CREF, an investment manager. "There's a lot more that could go wrong than could go right in the U.S."
Morris says stock investors should expect returns in the single digits this year, and should also brace themselves for higher levels of volatility as the Federal Reserve moves toward its first rate increase since 2006.
On Friday, stocks started out with solid gains, then fell back after the ISM published its manufacturing report. After drifting lower for much of the afternoon, the market recovered slightly and ended the day little changed.
U.S. crude fell after moving between losses and small gains. The price dropped 58 cents to $52.69 a barrel in New York. Brent crude, the international standard, declined 91 cents to $56.42.
Declining in oil prices are a boon to consumers, who are paying less for gas, but they hurts energy companies by lowering their revenues. The energy industry accounts for about 10 percent of earnings of companies in the S&P 500 index.
The fall in prices will also mean that oil companies will rein in spending on plants and equipment, said Anastasia Amoroso, global market strategist for J.P. Morgan Funds.
"The benefit of lower oil prices is incremental to the damage that they inflict on other parts of the economy," Amoroso said.
In currency trading, the euro retreated against the dollar. The decline came after European Central Bank President Mario Draghi indicated that the bank could support a government bond-buying program to combat alarmingly low inflation in the eurozone. The currency fell to $1.2003, its lowest level against the dollar in 4-1/2 years.
Investors have a number of concerns about Europe as 2015 begins. Growth is anemic in the region and an election in Greece on Jan. 25 could re-ignite the country's debt crisis if an anti-austerity party wins.
In government bond trading, prices rose. The yield on the 10-year Treasury note fell to 2.11 percent from 2.17 percent on Wednesday. Markets were closed Thursday for the New Year's Day holiday. The dollar also rose against the Japanese yen, climbing 0.6 percent to 120.51.
In metals trading, gold edged up $2.10 to $1,186.20 an ounce, silver rose 17 cents to $15.77 an ounce and copper slipped less than a penny to $2.82 a pound.
In other energy futures trading:
— Wholesale gasoline dropped 3.9 cents to $1.433 per gallon.
— Heating oil fell 3.8 cents to $1.796 a gallon.
— Natural gas rose 11.4 cents to $3.003 per 1,000 cubic feet.