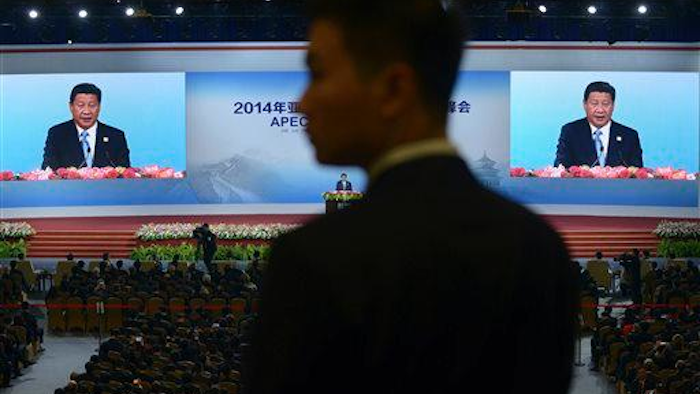 Chinese President Xi Jinping says his country's economy is shifting to a "new normal" of slower but more stable growth.
Xi also touted the benefits of Chinese development to the world in a speech Saturday to Asian business leaders gathered in Beijing, ahead of an Asia-Pacific summit Monday and Tuesday.
He says China's outbound investment will exceed $1.25 trillion over the next 10 years, while China will import more than $10 trillion worth of goods and send more than 500 million tourists abroad over next five years.
China's economy grew by 7.4 percent in the third quarter, the lowest level in five years. However, Xi says the economy remains robust, with strong job growth, low inflation, rising incomes and a shift away from investment to services and high-tech manufacturing.