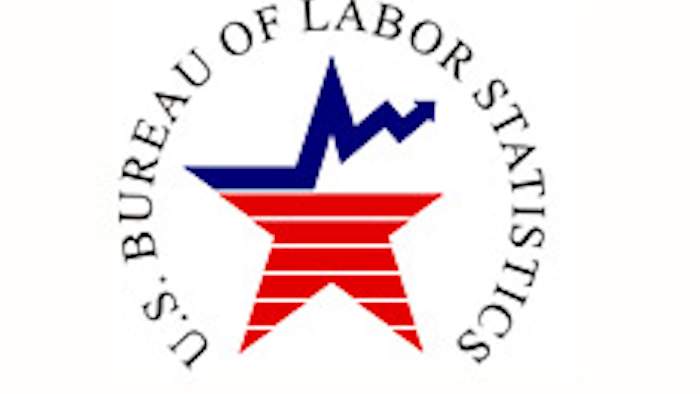 The latest monthly numbers from the U.S. Bureau of Labor Statistics showed the number of job openings increasing slightly in December compared to the previous month.

Manufacturing job openings, however, were down compared to November.

The estimates, compiled from data submitted by sample participants in the monthly Job Openings and Labor Turnover Survey, showed just over 5 million U.S. job openings in the final month of 2014, an increase of 181,000 compared to the November survey and once again the highest number since January of 2001.

The numbers also showed 1.1 million more job openings at the end of 2014 than at the end of 2013.

Meanwhile, the BLS survey showed 5.1 million new hires in December -- also close to November's totals and the highest since November of 2007 -- as turnover in the labor market remained similar to the previous month's total and the highest since October of 2008.

The survey results reflect a continued strong labor market after previous BLS numbers showed 2014 was the best year for hiring since 1999.

In the manufacturing sector, however, this week's data showed job openings falling from about 325,000 in November to 306,000 in December. That total was still ahead of the 288,000 manufacturing job openings at the end of 2013.

Hiring and turnover, meanwhile, picked up in the manufacturing sector between the November and December surveys.

The monthly numbers come amid ongoing discussions about the skills gap in the manufacturing sector. Most industry leaders say a lack of skilled labor stands to impact their companies' job needs, although analysts have also suggested companies' wariness in taking on new workers could play a part.