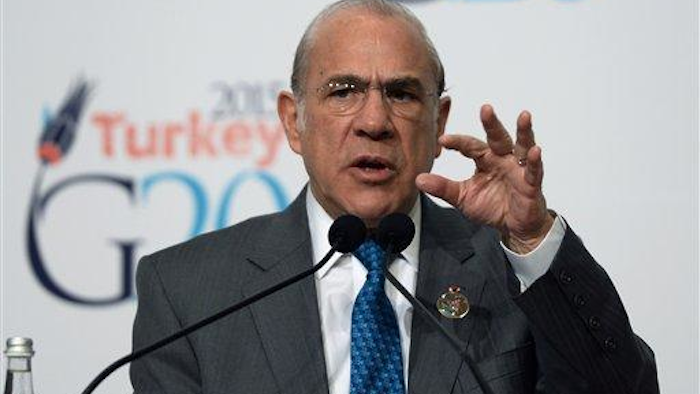 Global growth is threatened by developed countries' flagging efforts to reform their economies, a major international organization warned on Monday.
The Organization for Economic Co-operation and Development, a think tank dealing with the world's developed countries, says in a report that the lagging attention to reform is preventing many advanced economies — particularly Europe and Japan — from returning to the growth rates they enjoyed before the financial crisis.
OECD Secretary General Angel Gurria called the development "not very encouraging."
"There is this danger that we can move into long-term low growth or pretty flat growth," he said in a press conference.
The report was released as finance ministers and central bankers from the Group of 20 wealthy and developing nations began a two-day meeting in Istanbul. In a statement accompanying Monday's report, the OECD's chief economist, Catherine Mann warned of "growing difficulties by governments in pushing for reforms."
The statement said the 19-country eurozone and Japan are particularly at risk for stagnation, but added that "many of the underlying challenges such as slowing productivity, high long-term unemployment and falling labor force participation are common to other advanced economies."
The report called for limiting regulations that impede competition and reforming labor markets. It also said that advanced economies need to urgently improve access to higher education and to address rising inequality.
"The social consequences of the crisis call for policy packages that can stimulate growth, reduce income dispersion and promote inclusion," it said.