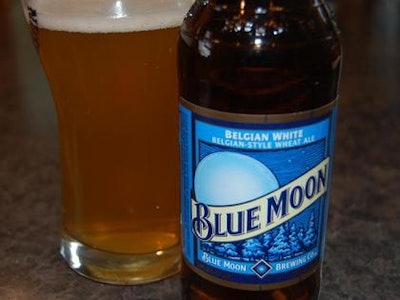 Last week, IMPO's top stories included plant closures and layoffs, a massive meat recall and killing a pipeline plan after a seven-year discussion. 
Take a look at last week's biggest stories: 
Blue Moon Sued Over Craft Beer Marketing: Evan Parent, of San Diego, originally sued MillerCoors in April. He claimed that he purchased Blue Moon in 2011 and 2012 believing that he was sipping craft beer instead of a product owned by one of the largest brewers in the world. He alleged, in part, that Blue Moon doesn't meet the standard of craft beer set by the Brewers Association craft trade group, including limits of 6 million barrels per year and 25 percent ownership by a non-craft brewer. This week, a federal judge gave Parent 30 days to provide additional detail in his complaint. The ruling said that although Parent could present evidence of misleading practices by MillerCoors, he could not rely on the use of the Blue Moon trade name or its "Artfully Crafted" slogan. The ruling also said that no regulations prohibit brewers from labeling their products as "craft beer." Parent is seeking compensation for other affected Blue Moon drinkers as part of the class action suit, as well as changes to the beer's labeling.
Manufacturing Minute: A Nuclear Fusion Machine Powers-Up: Katie Mohr, associate editor of Manufacturing.net, takes a look at the world's largest stellarator after 22 years of construction. The W7-X is likely to power up within the month and could potentially change the pursuit of clean nuclear energy. The video shows the stellarator and provides a visual explanation of how it works.
Kraft Heinz To Close Seven Plants, Cut 2,600 Jobs: Kraft Heinz on Wednesday announced that it will close seven facilities and cut 2,600 jobs as part of its continued efforts to reduce costs. The plan includes shuttering the nearly century-old Oscar Mayer plantin Madison, Wisconsin, which houses the company's U.S. meats business. The meats operation will instead move to Chicago along with about250 of the plant's workforce of more than 1,000. Kraft Heinz will move its Illinois office from the former Kraft headquarters in suburban Northfield to downtown Chicago early next year; it will also maintain a second headquarters in Heinz's native Pittsburgh. The other six cities with plants on the chopping block include: Fullerton and San Leandro, California; Federalsburg, Maryland; Lehigh Valley, Pennsylvania; Campbell, New York; and St. Marys, Ontario. The plant closings announced this week are expected to take effect over the next 12 to 24 months.
Meat Processor Recalling 167,427 Pounds Of Ground Beef: A meat company based in Nebraska is recalling 167,427 pounds of ground beef that might be tainted with E. coli bacteria. The U.S. Department of Agriculture said Sunday that All American Meats Inc. is recalling the meat that was sold to retailers nationwide. No illnesses have been linked to the beef. The recalled meat was produced on Oct. 16, and it was sold in either 60-pound or 80-pound packages. All the meat that is being recalled had a sell-by date of Nov. 3 and establishment number 20420 in the USDA inspection stamp.
Killing Keystone XL, Obama Says Pipeline Not In U.S. Interests: President Barack Obama killed a Canadian energy giant's application to build the Keystone XL pipeline on Friday, declaring the proposed project wouldn't serve U.S. national interests and would have undercut America's global leadership on climate change. The decision capped a seven-year saga that spiraled into one of the biggest environmental flashpoints of Obama's presidency. Announcing his decision at the White House, Obama said he agreed with Secretary of State John Kerry, whose department formally rejected the proposal for a 1,179-mile pipeline crossing the nation's heartland. He downplayed the claimed economic benefits of the pipeline, arguing it wouldn't have lowered U.S. gas prices, contributed to U.S. jobs long-term or made the nation less dependent on foreign energy. "This pipeline would neither be a silver bullet for the economy, as was promised by some, nor the express lane to climate disaster proclaimed by others," Obama said at the White House. Yet while the project is dead for now, Obama's rejection will likely not be the last word for Keystone XL. Backers are expected to challenge his decision in court, and the Republican-controlled Congress may try to override the president, although those efforts have previously failed. The project could also get a fresh look in 2017 if a Republican wins the White House and invites TransCanada to reapply.