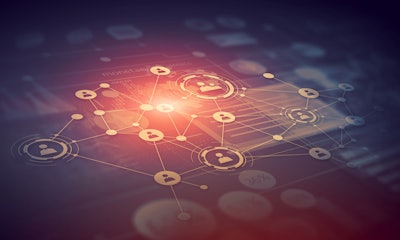 A study conducted by the Material Handling Institute surveyed 1,000 supply chain executives to identify the top technologies projected to shape supply chain processes in the coming years. The answers included cloud computing and storage, inventory and network optimization, predictive analytics and IoT.
With manufacturing companies slated to spend more than $280 billion annually on supply chain digitalization by 2020, mere technology adoption is no longer the sole objective. Instead, the U.S. manufacturing industry must focus on how it can properly leverage the right technologies for more effective, economical management. In other words, how can we develop and support a 'smart' supply chain?
The industry is currently plagued with complex, distributed supply chain networks that create data disconnects and murky visibility, making timely issue identification near impossible. While technology as a solution for supply chain complexities isn't a new concept, the digital advancements at hand are rapidly transforming. Companies that are unaware of how, when and where to leverage them will make little progress toward a smarter supply chain.
Manufacturers that adopt scalable, interoperable supply chain optimization platforms can significantly improve performance. Here's a breakdown of three top solutions:
1. Cross-location data funnels
Cloud-based technologies and solutions collect real-time data from all points of the supply chain and can funnel it into one easy-to-use platform for sorting, engineering and liaison support, and act as a communication tool that digitally connects the entire supply chain ecosystem. This solution provides each manufacturer and supplier instantaneous insight crucial to them and their operational responsibilities. Companies that embrace digital data collection will experience an increase in cost-saving initiatives by outsourcing data management and disposing of antiquated, in-house software, eliminating operational inefficiencies and allowing manufacturers to focus more heavily on production.
2. Predictive analytics
Seventy-four percent of businesses aspire to be entirely data-driven, but only 29 percent feel they know how to effectively convert information into action. Predictive analytics is a powerful tool that can close the gap between data and action when fully leveraged. This solution gathers and translates data in real time to determine patterns indicative to predicting and preventing supply chain risks. Proactively utilizing this information can allow companies the time and insight to create crisis strategies to immediately catch inconsistencies, and most notably, do so in a more economical manner.
3. Workforce solutions
User-friendly interfaces supported on cloud-based platforms can connect business and workforce objectives across the supply chain ecosystem. Comprehensive dashboards can then allow supervisors to automate and track the progress of tasks and case assignments and permit managers to access and configure data-based KPIs, ultimately improving workforce visibility and productivity. However, without fully developed operational processes, the technology will fall flat. Insight into the current workplace population allows supervisors to anticipate turnover and hiring needs, protecting companies from having to scramble to find quality employees last-minute. Rather than using the dashboard only to micromanage employees and their day-to-day tasks, connecting cloud-based platforms with optimal business strategies can ensure that manufacturing plants remain stable, responsive and scalable.
Complex and non-integrated supply chain networks utilizing point-based solutions, legacy systems and paper-based records are being phased out of operation. With modern technologies emerging and consistently evolving, merely staying afloat is no longer cutting it. Companies require 360-degree comprehension of how, when and where to holistically leverage the proper optimization platforms. A smarter, more reactive approach will surely differentiate manufacturers from their competitors and allow them to step up to today's expectations.
Pete Butler is chief executive officer and founder of MS Companies.