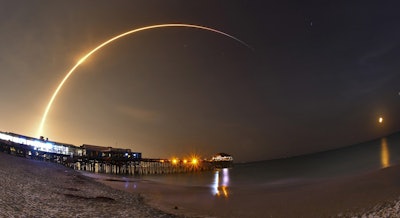 Thursday kicks off space week, an international week where science and technology is celebrated. NASA is dealing with some more terrestrial problems though. The agency is gearing up to secure their $20 billion budget from Congress. Even with these funding woes, NASA's annual budget dwarfs the amount of private investment being channeled into space ventures.

The funding NASA has received in the 21st century totals around $360 billion, while private investment in the 21st century is just under $14 billion. Despite that clear advantage, private investment in space has taken off in recent years, increasing close to 300 percent over the past decade, while NASA's budget has largely been flat lined. In fact, NASA's budget is much smaller than it once was. In the 1960's, during the heart of the Cold War space race, NASA received a budget worth about $50 billion in today's dollars.

Private investments and commercial projects have tried to find their footing among the stars. Private ventures into space have increased astronomically since the onset of the 21st century. Roughly 120 firms made space investments in 2017, with 37 commercial launches creeping up on the 51 launches conducted by the government last year.
You will find more infographics at
Statista