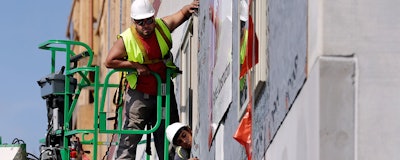 WASHINGTON (AP) — U.S. productivity edged down at a 0.1 percent rate in the fourth quarter. It was the weakest showing in nearly two years and further evidence of the struggles the country is having boosting worker efficiency.
The Labor Department said Thursday that the fourth quarter decline followed a much stronger 2.7 percent gain in the third quarter. Labor costs increased at a 2 percent rate in the fourth quarter after two quarters of declines.
For the year, productivity rose 1.2 percent, a rebound from a decline of 0.1 percent in 2016, which had been the first annual decline in 34 years. But the rebound still left the average productivity gain over the last decade at 1.2 percent, less than half the 2.6 percent average annual increases seen from 2000 to 2006.