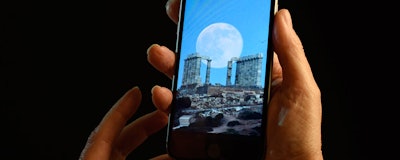 As Apple is getting ready to launch its most expensive smartphone to date, the iPhone X starting at $999 in the U.S., data released by market research firm GfK suggests that smartphone prices in general are trending upwards this year.

Driven by the industry's stronger focus on the high-end market, GfK expects the global average sales price to increase from $306 to $324 this year, the largest year-over-year increase to date. "The industry has clearly been switching its focus to drive sales value, and top tier global brands, such as Apple, Google, HTC, Huawei, LG, Moto, Nokia, Samsung and Sony, either already have, or will release, new premium models in an effort to upsell customers to their flagship devices", notes Arndt Polifke, global director of telecom research at GfK.

As markets are increasingly saturated and unit sales growth gets harder to achieve, focusing on premium features is a welcome way for manufacturers to grow the value of their smartphone operations. GfK expects the global smartphone market to grow 4 percent in terms of units and 10 percent in terms of value his year.