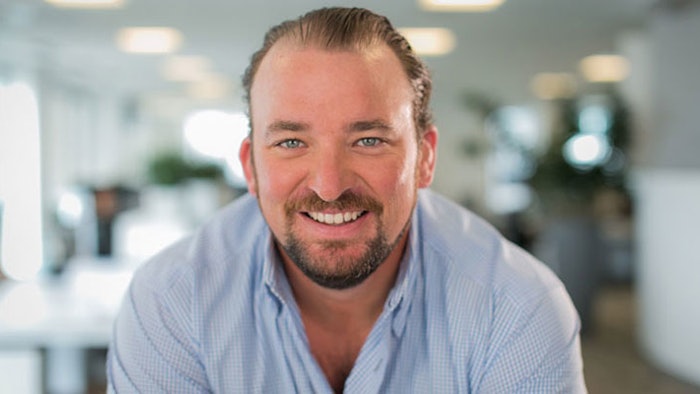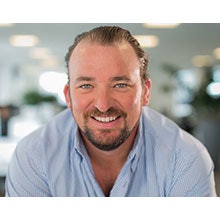 By 2020, mobile workers will account for 72 percent of the total U.S. workforce. The food and beverage industry is part of this growing mobile workforce. Many employers in the industry are made up of fleets of delivery drivers and field sales representatives who supply, sell and deliver millions of cases of water, beer, soft drinks and food products to thousands of convenience stores, grocery stores, restaurants and drug store chains each day. In fact, in its annual vehicle trends survey, Beverage World found that the average industry distribution vehicle covers nearly 30,000 miles a year, and about 40 percent of drivers operate in the 20,000-40,000 mile-a-year range. As you'd imagine, these mobile workers incur quite a wide range of expenses as they drive, from fuel and maintenance costs to vehicle depreciation and insurance premiums.
Given the anticipated growth in the mobile workforce, it's imperative that food and beverage companies accurately and fairly calculate mileage-related costs. More often than not, food and beverage companies provide their own fleet of trucks for wholesale deliveries and distribution to restaurants, cafeterias or hospitals. But for employees who don't require specialty vehicles or trucks, like sales and service employees, companies have a choice to make: provide them with company cars or reimburse them for the use of their personally-owned vehicles?  
Company-provided (fleet) programs provide specialized vehicles that most employees wouldn't choose to buy on their own. They allow organizations to control their corporate image, and provide full control and oversight of things like insurance and vehicle upkeep. On the flip side, they can add increased liability and risk. With fleet vehicles, organizations are typically liable for accidents 24/7. Considering that nearly 35 percent of accidents occur on Saturdays and Sundays, organizations providing fleet vehicles assume significant risk during non-business hours. A big challenge that fleet managers face is ensuring that the personal use of company vehicles is appropriately documented and that accurate personal use chargebacks are calculated. Under-reported personal mileage puts companies at risk of costly IRS audits and may cost the company in foregone chargebacks.
Compared to fleet programs, reimbursement programs provide increased flexibility and choice for employees, require less internal administration, and don't require upfront costs or drain on capital. Determining a fair and accurate reimbursement amount for each driver, however, is one of the biggest challenges for employers. Employers who fail to fairly reimburse drivers who use their personal vehicles for business can find themselves exposed to legal risk. The Fair Labor Standards Act (FLSA) requires employers to pay minimum wage and many states have even stricter employee-protection laws (i.e., California Labor Code section 2802) that require employers to reimburse their employees for all necessary business-related expenses. Numerous class action lawsuits have resulted in multi-million dollar settlements by employers who have fallen short of these standards. Starbucks, for example, in 2008 settled a mileage reimbursement-related class action lawsuit of $3 million for failing to reimburse 30,000 employees for mileage expenses incurred when using their personal vehicles on the job. Lawsuits like this showcase the importance of accurate expense reimbursements when managing today's increasingly mobile workforce.
Flaws in Flat Approaches to Calculating Mileage Costs
Today, a large number of food and beverage employers choose to use "one-size-fits-all" programs for calculating personal use chargeback amounts and mileage reimbursements. On the fleet side, many turn to arbitrary chargeback amounts that are based on personal use estimates or industry benchmarks. Most organizations apply this monthly chargeback amount to all drivers in company cars, regardless of where they operate their vehicles and how many personal miles they drive. A common practice in vehicle reimbursement is to use taxable car allowances or cents-per-mile rates to reimburse mobile employees. Because employees have different costs of driving for business depending on the number of miles they drive and where they live, these approaches often end up over or under-reimbursing employees.
The most commonly used method for calculating mileage costs is "the IRS mileage rate." Many companies in the industry, however, misunderstand what the IRS mileage rate is and how it should be used. The IRS mileage rate is a standard, fixed, annual, nationwide averaged rate intended to give taxpayers an easy way to write off their tax-deductible costs for unreimbursed driving expenses. It is not an accurate, or fair, way to calculate mileage costs for reimbursement (or personal use chargeback), nor is it in-line with the IRS' own recommended methodology for calculating fair and accurate rates.
In order to provide reimbursements and personal use chargebacks that are truly equitable for both mobile employees and their employers, companies must calculate rates for each driver, not all drivers.
Fairness and Accuracy: Considering Fixed and Variable Costs
The best way to ensure mobile workers are fairly and accurately reimbursed or charged for vehicle use — while maintaining cost-effectiveness for the company — is to use a fixed and variable rate (FAVR) methodology; one in which calculations are based on the costs each driver actually incurred, considering their location-specific costs (i.e., current fuel prices) and individual business mileage.
FAVR is an IRS revenue procedure that was designed to reimburse employees tax-free for both the fixed and variable costs associated with driving for business. Fixed costs include expenses that typically stay the same each month, such as insurance, license and registration fees, vehicle depreciation and taxes. Even though these fixed costs remain constant month over month, they can vary drastically from employee to employee depending on where they live and operate their vehicle.
Variable costs include expenses like fuel, maintenance, oil and tire wear, which vary from month to month based on the number of miles an employee actually drives. Fuel prices, which account for the bulk of an employee's driving expenses, fluctuate based on where in the country the employee is driving and serves as another example of why using a flat reimbursement/chargeback rate for all drivers is flawed.
Last year, we issued a fuel price report comparing the average fuel prices in 2015 for each state to the national average. Our data showed that the average price for regular grade fuel in South Carolina was $2.18 per gallon. In California, the average price was $3.23 per gallon. However, the national average gas price was $2.40 per gallon. If employers reimbursed or charged their drivers a flat rate or dollar amount–based on the national average gas price they risked over-reimbursing drivers in South Carolina and under-reimbursing drivers in California. In other words, overpayment to South Carolina drivers could have hurt the company's bottom line, while California drivers could have been short changed and put the company at risk of a lawsuit. Either scenario is a lose-lose situation.
What Mobile Workers Demand
As the mobile workforce continues to grow, ensuring that the food and beverage industry is accurately reimbursing or charging its drivers for mileage expenses is of paramount concern — not only to ensure fairness, but also to protect organizations from costly lawsuits. Taking unique fixed and variable costs into consideration, rates can be calculated that most accurately reflect the driving costs each employee incurs each month. By removing tax liabilities and applying real-time geographic cost data — even updating rates in real-time as changes in costs occur — companies are saving thousands of dollars per employee, per year in inaccurate reimbursements and chargebacks, and even more in avoided lawsuits.
It's time for the food and beverage industry (really, all industries) to scrutinize its fleet and reimbursement practices. Employers must consider the actual number of miles their employees drive and the costs they each, individually incur. Today, with the existence of mobile applications that automate mileage tracking and route optimization, account for real-time fluctuations in both the fixed and variable costs of travel, and easily calculate expenses, implementing a fair and accurate vehicle program has never been easier. Your employees — and bottom line — will thank you for it.
About the Author
Craig Powell is the President and CEO of Motus, the most accurate vehicle management and reimbursement platform available. When not leading the charge toward the future of mobile workforce management, Craig sits on the board of the charitable organizations Your Grateful Nation and Beat the Streets.