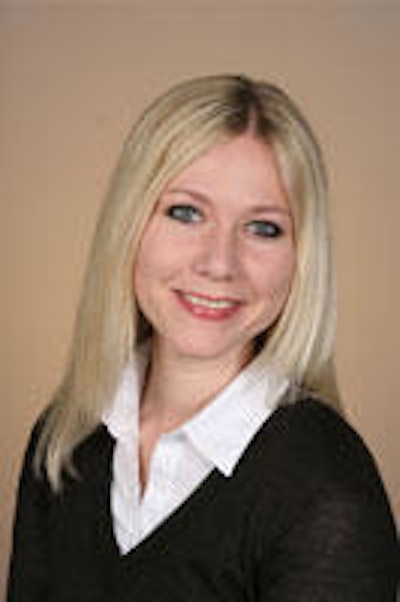 Every year around election season, it seems manufacturing becomes the topic du jour.
Recently, U.S. Senator Chris Coons' (D-Del.) office announced a bipartisan bill designed to help schools strengthen their engineering programs to meet the growing demands of 21st century manufacturing.
According to Manufacturing Business Technology, the Manufacturing Universities Act of 2014, sponsored by Coons and Lindsey Graham (R-S.C.), would establish a program within the Commerce Department's National Institute of Standards and Technology (NIST) charged with designating 25 schools as 'Manufacturing Universities.' Designated schools would receive $5 million per year for four years to meet specific goals, including focusing engineering programs on manufacturing, building new partnerships with manufacturing firms, growing training opportunities and fostering manufacturing entrepreneurship.
Likewise, President Obama's administration has proposed building the National Network for Manufacturing Innovation (NNMI), consisting of regional hubs that will accelerate development and adoption of cutting-edge manufacturing technologies for making new, globally competitive products. Over the last two years, he has acted to jumpstart the network by launching four innovation hubs and initiating the establishment of four more, all by executive order while awaiting congressional action.
I don't know about you, but I think it's sometimes hard to get excited about new programs targeting returns in the manufacturing sector — especially those being pushed at the Federal level. These efforts come with their own complicated set of baggage, and often spend months in limbo, or eventually are stripped of critical components in the bargaining phase of getting a bill passed. I think grassroots efforts are often more helpful in fostering change, especially while we wait.
Many of you have likely participated in the viral fundraising campaign around ALS dubbed "The Ice Bucket Challenge." If you've been living under a rock, allow me to explain: The Ice Bucket Challenge allows you to nominate three people to participate in the following challenge: either create a short video of yourself dumping a bucket of ice water over your head, or donate to The ALS Association within 24 hours. Many participants do both, and once they drench themselves in icy water, they're permitted to nominate three people to do the same within the next 24 hours. The idea here is that most will hopefully donate, but even if they don't, the ice bucket video helps bring additional awareness to the campaign, and to the disease of ALS itself.
At the ground level, "awareness" can be a great first step to get things moving in the right direction. When it comes to manufacturing, events like Manufacturing Day provide access and visibility for those who may not have an accurate perception of what the manufacturing industry is all about.
Manufacturing Day is designed to introduce as many people as possible to the important role played by manufacturing both in local communities and for the nation. Manufacturing Day is a national event, executed at the local level that supports hundreds of manufacturers across North America as they host students, teachers, parents, job seekers and other local community members at open houses designed to showcase modern manufacturing technology and careers.
A wide range of activities will be held across the country on October 3rd of this year — from open house tours of manufacturing plants and educational programs at community and technical colleges, to professional conferences and job fairs. Many municipalities are planning events across an entire week and numerous states have declared October as Manufacturing Month.
It seems simple, but so does The Ice Bucket Challenge — and that's raised an astonishing $41 million+ for ALS to date. Think of what we could do for manufacturing's image just by opening our doors.
To learn more about Manufacturing Day, visit www.mfgday.com