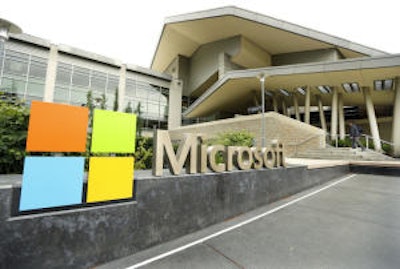 During a keynote address at the Microsoft Government Cloud Forum in Washington D.C. this week, Microsoft CEO Satya Nadella talked about the company's increased focus on cybersecurity. Nadella indicated that the company is increasing its investments in better protection and security for its customers, while helping them improve their own security by moving to the cloud, adopting modern platforms and embracing comprehensive identity, security and management solutions.
There was a time when Microsoft products were infested with so many vulnerabilities that engineers had to stop writing new code for a month in order to focus exclusively on fixing the bugs in the software. Between being criticized for the flaws, increased hacking activity and rising competition, Microsoft has been cleaning up its act.
ALSO READ: From Why to Why Not: Top 5 Risks of Delaying a Move to the Cloud
Among the news announced at the forum regarding Microsoft's advanced security strategy included:
• Cyber Defense Operations Center — A new state-of-the-art facility bringing together security response experts from across the company to help protect, detect and respond to threats in real-time. Staffed with teams 24x7, the center has direct access to thousands of security professionals, data analysts, engineers, developers, program managers, and operations specialists throughout Microsoft to ensure rapid response and resolution to security threats.
• Microsoft Enterprise Cybersecurity Group — A dedicated group of worldwide security experts delivering security solutions, expertise and services that empower organizations to modernize their IT platforms, securely move to the cloud and keep data safe. ECG offers security assessments, provides ongoing monitoring and threat detection, and incident response capabilities.
• New Enterprise Mobility Suite (EMS) support for mobile application management without the need to enroll the device. Provides features that help IT protect and manage corporate applications and data on any Windows, iOS and Android device.
• Box and Adobe will offer new Microsoft Intune native apps on iOS and Android to help prevent accidental sharing of confidential corporate data to personal locations or cloud services.
• SAP Fiori mobile apps, built by SAP customers, will also support Intune mobile app management.
• Starting December 1, Customer Lockbox will offer customers full control over access to their data in Office 365 and Equivio Analytics for eDiscovery.
To read more about the announcement and what Microsoft is doing to beef up its security strategy, visit the Official Microsoft Blog by clicking here.