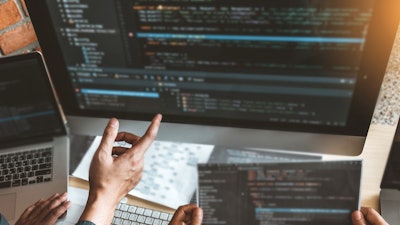 iStock
Look around at the technology around you. Laptops, games, mobile applications, software or web content, Java is everywhere. If we say that Java is the foundation or base of every network application and other developments, it will be correct.
Java developers are in high demand, and as per an estimate, more than nine million Java developers are available worldwide. However, in developed countries like the U.S., Java development outsourcing is in high demand rather than keeping an in-house team of Java developers.
Companies outsource Java development for multiple reasons and benefits. Let's have a look at some of them.
1: Cost-Effectiveness
The most important reason for outsourcing Java projects is that the foreign developers cost a lot less than in-house Java developers. The average salary of an experienced Java developer in the U.S. is average $105,000 per year. A Java developer with almost the same experience and capabilities costs half the price overseas.
Apart from salaries, companies save office expenses, bonuses and social security as well.
2: Dedicated Teams
Java development outsourcing improves the quality of work by offering dedicated teams for every project. While outsourcing the tasks, the companies hire outsourcing partners in multiple countries. The project is presented to that partner along with the requirements.
The partner studies the requirements and selects suitable developers who concentrate on the project.
3: Better Quality
One of the most important things to do is to hire a top-rated outsourcing partner. The outsourcing partner will bring in the best Java developers to your project. For each project, a perfect combination of expertise, experience, knowledge and skills will produce a high-quality product.
4: Focus on Core and Administrative Operations
Once a company uses Java development outsourcing, it doesn't have to focus on managing Java projects. The company will be able to use its resources on the development of other departments and administration. It will have sufficient time and resources to spend on other core activities.
In another sense, outsourcing Java means the company has handed over its primary operation to an outsourcing partner, now it has the opportunity to draw attention towards other departments and look for new business opportunities.
5: Wide Range of Experts
What happens if a company cannot find a team of Java specialists with the required skill set? The business may exist in a region or country where Java specialists may not be available. Outsourcing allows companies to continue doing business.
Furthermore, outsourcing has opened the world for businesses. They can search for the best teams at the most reasonable prices. Also, it creates opportunities for the companies to find out investments in foreign countries. You may get an outsourcing partner that is ready to invest in your business as well.
6: More Efficient Management
Outsourcing java projects means the company has outsourced its primary operation. These companies will have fewer tasks, which means the company will need less management to concentrate on other business. It also results in reduced management costs.
7: Simple Corporate Structure
Java project outsourcing also helps in developing compact companies. It is more suitable for companies that do not want to maintain a large number of employees. The company runs only a few departments with a reasonable number of employees and less management.
8: Support
Outsourcing brings another major advantage for businesses, 24/7 customer support. Java development companies care about their clients, and outsourcing partners will be ready to answer customer questions.