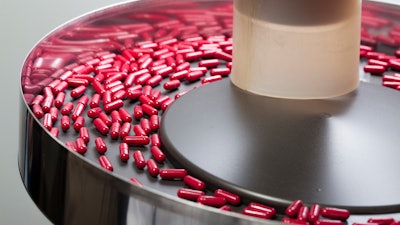 iStock
As manufacturing has become more data-driven and reliant on technology, pharmaceutical manufacturers have generated a greater volume of data across a growing number of enterprise systems, equipment, processes and functions.
To manage the vast amounts of data, manufacturers have invested in enterprise resource planning (ERP), manufacturing execution systems (MES), material requirements planning (MRP), quality management systems (QMS) and other core information systems.
In the course of these investments, however, the human element of shop floor data collection is often excluded, leaving people on the production line to continue managing paper or standalone systems to collect and analyze data relating to production and quality processes. When these processes remain paper-based and information sources remain siloed, data is often hidden or incomplete, rendering it useless.
Poor Data Visibility Across Disconnected Systems
When pharmaceutical manufacturers rely on paper-based production processes, such as paper-based batch records, the inability to interface with electronic interfaces, multiple systems or cross-functional processes poses serious problems. Chief among them is that offline or partially digitized production data is disconnected and challenging to analyze and use in context with other cross-functional data. Paper-based batch records cannot integrate with electronic systems or quality processes, making complete information transfer all but impossible.
For manufacturers relying on partially electronic production processes – and therefore partially paper-based processes – disconnected data sources and siloed information are the norm. Disconnected electronic systems don't sufficiently track data and documents from different areas throughout the production life cycle, resulting in information gaps and preventable errors. As with paper-based systems, poor synchronization between disparate electronic systems severely limits the throughput and visibility between manufacturing, quality and other departments.
According to LNS Research, executives in manufacturing operations management cite timely visibility into manufacturing performance metrics as well as disparate systems and data sources as the top challenges in addressing top manufacturing objectives for life sciences companies. When executives in life sciences industries were asked about their key challenges in quality management, disparate quality systems and data sources were also among the top responses.
An electronic batch record (EBR) solution can extend digitization, closing the information gaps, unleashing data-driven intelligence, and delivering significant quality and productivity improvements.
Connectivity & Visibility by Digitizing Beyond Core Systems
To collect and interpret the data and information needed to optimize manufacturing and ensure quality throughout the production life cycle, pharmaceutical manufacturers must fill the information gap between core systems and the shop floor, where operators continue to manage batch records manually.
With an EBR system, manufacturers can create dynamic connections between enterprise systems, data sources, processes and people for a holistic view of production and quality data. By leveraging an EBR system to digitally integrate batch record processes with core information systems, manufacturers can extend their existing disconnected ERP, MRP, MES and QMS to the shop floor and eliminate issues relating to data entry, data integrity and data visibility.
For example, when a manufacturer digitally integrates its batch records with an ERP or MRP, operators on the shop floor can enter production data directly into tablets and pull materials or work order information directly from the ERP or MRP. By digitally integrating batch records with an MES, manufacturers can share equipment information between the batch record and the MES.
Meanwhile, digitally integrating batch records with a QMS lets manufacturers link their standard operating procedures (SOPs) and work instructions to the batch record to ensure operators always use the current versions. Manufacturers with a fully connected EBR system can automatically launch and enforce training on the production line, so workers never complete a task without complying with training requirements. Integrating an EBR system with a quality system also lets operators launch deviations directly from the batch record to ensure in-line quality assurance without interruption. Completion of the deviation form can be required before a batch record can be released. And with review-by-exception functionality, an EBR system can easily identify for quality which processes fall outside of acceptable limits in real time.
In each of these integration scenarios, an EBR system should provide automatic data-integrity checks and error-proofing functionality that ensure the data is entered completely and correctly, reducing inaccuracies, mismarks or missing information on the batch record.
Conclusion
By extending digitization beyond their core systems to their batch records, pharmaceutical manufacturers can track and capture real-time manufacturing data across multiple systems, ensure data integrity as information moves between those systems, and gain end-to-end visibility across the entire production life cycle. With a fully connected EBR system, manufacturers can close the information gap that has kept them from gleaning the data-driven performance insights needed to ship products faster without jeopardizing quality.
Katie Farley is a product manager at MasterControl, where she collaborates with customers, engineering, quality and other cross-functional teams to complete user-centric software product road maps.