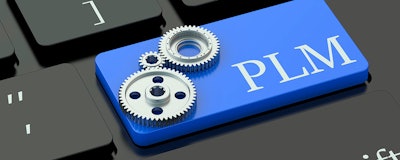 To stay competitive in today's market, many manufacturers list environmental compliance and product sustainability as key elements for success. To support your environmental compliance objectives, you need a sustainability framework built on a Product Lifecycle Management (PLM) foundation that allows you to phase-out non-sustainable components and materials, and design-in new and innovative 'green' alternatives.
As the momentum to 'go green' continues to build across the globe, the number of environmental regulations for reducing hazardous substances keeps growing. At the same time, more and more customers are now setting their own environmental requirements, which is adding even more complexity to the mix. Ignoring the issue is not an option, as the consequences of noncompliance — public relations nightmares, delays resulting in missed consumer trends, blocked shipments, costly redesigns, and scrapped products — can be devastating to your bottom line.
To avoid these costs and enable product stewardship, companies need to precisely identify, track and control a constantly evolving list of high-risk substances, both in their products, as well as those in their supply chain. Additionally, companies must better manage reports that involve testing and certification for products and materials. Unfortunately, spreadsheets, homegrown databases, and manual processes simply can't meet this enormous data management challenge.
By building environmental compliance into the earliest phases of product development, where decisions have the most impact and are least disruptive, companies can save money and bring compliant products to market faster. Technology like PLM helps to address environmental compliance early in the design cycle. PLM allows you to centrally manage, track and report all product content and associated compliance information from vendor certificates of compliance to vendor datasheets, and provides engineers with key compliance information to make better design decisions up front. Being flexible and creative in utilizing PLM's document vaults, inserting key customized attributes, and structuring report options allow for more productive updating of the rapidly changing requirements and prompt retrieval of data. This helps make informative decisions at design, for supply chain during production, as well as Quality for reporting and Customer requirements.
Compliance Risks and Evolving Regulations
Product environmental requirements are subject to change as new restricted substances are identified and existing exemptions expire. New mandates are now emerging that focus on energy use, carbon footprint, and other environmental metrics. For example, in December 2012, the number of REACH (Registration, Evaluation, Authorisation and Restriction of Chemicals) restricted substances increased by over 60 percent, from 84 to 138 substances, and in 2018 companies previously exempt from reporting will now have to register and report for existing companies that manufacture or import substances in low volumes. REACH 2018 concerns substances that are manufactured in or imported into the European Union (EU) above one tonne per company per year. The deadline for this registration is May 31, 2018. REACH's list of SVHC (Substances of Very High Concern) also change approximately every six months.
The ROHS2 (Restriction of Hazardous Substances) amendment in 2015 (Directive (EU) 2015/863) adds 4 substances to the existing list of 6 restricted substances under RoHS2. The directive will take effect beginning July 22, 2019 for all Electrical and Electronic equipment with the exception of Medical Devices and Monitoring & Control equipment, which will have until July 2021 to comply.
These changing regulations cause manufacturers to struggle to stay up to date with the mandates and poses significant risk to revenues. Being flexible in due diligence data collection will be key. The ability to tailor your PLM system to add in additional environmental compliance data collection requirements as they are mandated, allows you to stay on top of the efforts, and also allows you to be more effective in data recall for detailed reports.
Bringing PLM in Early to Address Compliance Risks
As suppliers respond to these regulatory and market forces, the availability, cost and even the viability of the components and materials companies purchase for use in products will be impacted. Being able to manage and mitigate these supply chain risks, providing both an early-warning system and data to support effective decision-making in design and production is critical.
The time to address product and supply chain risk begins early in product development. Leading companies proactively ensure that products meet business and performance targets in the earliest stages where changes can be readily made and with the least impact. Companies can begin performing analytics to measure product performance against targets starting in the concept phase. To get products right the first time, manufacturers need to be able to validate that product goals are met early enough in the product lifecycle where designs are still flexible. This practice is critical because component and supplier decisions are made and costs are locked in early in the product lifecycle. Getting products right early in design sounds good, but it is much easier said than done. Manufacturers must align product design and supply chain challenges in the earliest phases of product development in order to make better informed decisions. However, in many companies, engineers and product developers don't even have visibility to the right information, let alone tools to analyze and make tradeoffs.
PLM technology addresses these challenges by providing the ability to manage complex Bill of Materials (BOMs) and frequent product changes with tracking and reporting of environmental compliance data and documentation. In addition, PLM systems give engineers visibility to make informed decisions with direct access to online content providers that supply compliance information on millions of parts. Because PLM associates all of this information to a single product record it is easy to aggregate the data for compliance reporting.
Summary
Product Lifecycle Management technology empowers companies to be in control of their compliance data and create cost effective and efficient compliance management processes. By making environmental compliance an integral part of the standard product development process, you will have the power to bring compliant products to market faster without sacrificing profit margin.
Cyndi Kuka is Senior Document Control/Process Specialist at MRV Communications and Chuck Cimalore is CTO of Omnify Software.