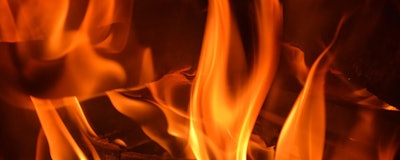 QUINCY, MA — Firefighters in Massachusetts knocked down a fire at a chemical plant over the weekend.
Authorities say the fire at Quincy's Twin River Technologies broke out Saturday night and firefighters responded around 8 p.m. Quincy Fire Chief Edward Fenby says crews were at the plant for about two hours and no one was hurt in the fire.
Fenby says the fire started at a device that began to leak heated oil which then caught fire. He says firefighters contained the blaze to the device, and it is unclear how much of the liquid burned.
Twin Rivers Technologies creates chemical compounds produced from animal and plant oils and fats. The company's Quincy plant creates compounds that can be used in food, cosmetics, soaps and detergents.