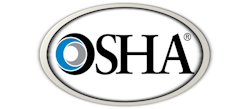 ALBANY, NY — The U.S. Department of Labor's Occupational Safety and Health Administration (OSHA) has cited New Windsor-based Verla International LTD, and proposed fines of $281,220 for failing to protect its employees from dangerous chemicals, and other hazards.
In November 2017, OSHA investigated the cosmetics manufacturer after an employee was fatally injured in a fire. The company was cited for 11 violations for fall, and compressed air hazards, and for failing to ensure proper electrical grounding and bonding to prevent flammable vapors from igniting; properly dispose of flammable materials; develop and implement an emergency response plan; provide employees with first responder awareness level training; and record a workplace fatality in its OSHA 300 illness and injury log.  
"An employer's adherence to safety and health standards, including the proper and safe transfer of flammable liquids, is critical to preventing fire, explosions and other incidents that can seriously or fatally injure workers," said OSHA Albany Area Office Director Robert Garvey, who also noted that OSHA cited the company in 2013 for similar violations.
The company has 15 business days from receipt of its citations and penalties to comply, request an informal conference with OSHA's area director, or contest the findings before the independent Occupational Safety and Health Review Commission.