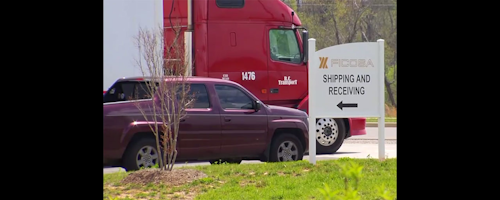 A shooting that occurred in the parking lot of a Tennessee automotive part production plant has left one person dead and two others in critical condition.
According to the Putnam County Sheriff's Office, around 10:40 a.m. on Tuesday, April 11, police responded to a report of a shooting at the Ficosa factory parking lot. When officers arrived, they learned three people had been shot — two women and one man.
"We were devastated to hear of the tragic event that occurred outside our facility in Cookeville today," Fred Zicard, executive vice president of Ficosa North America, said in a statement. "The safety of our employees is our highest priority at all times and our thoughts and prayers are with those who are impacted by the tragedy."
Officials say two of the people involved were employed at the plant.
Preliminary investigation revealed that the shooter was a female who took her own life. Law enforcement is investigating the incident as a domestic violence case and officials say the community was not in any danger.
The Ficosa plant, located in Cookeville, TN, opened in October and specializes in rear-view systems for multiple car models.