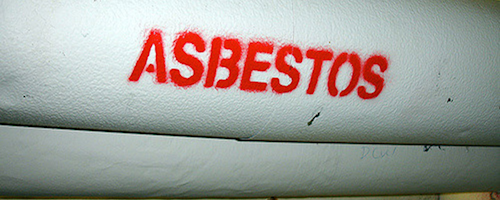 KALISPELL, MT — The state of Montana has reached a $25 million settlement with more than 1,000 victims of asbestos-related disease over claims that health officials failed to bring attention to the hazards of a contaminated mine.
The Flathead Beacon reported that the settlement stems from nearly 100 lawsuits brought against the state for failing to protect residents in the northwestern Montana town of Libby.
Hundreds of people have been killed and thousands sickened by asbestos exposure from Libby's now-shuttered W.R. Grace and Co. vermiculite mine, which operated for decades just outside of town.
A different set of more than 1,000 plaintiffs reached a $43 million settlement with the state in 2011. Asbestos-related disease can have a decadeslong latency period before lung problems and other symptoms appear.
The plaintiffs in the latest case had not been diagnosed when the earlier deal was reached, Tom Lewis, a Great Falls lawyer involved in both settlements, told The Associated Press.
Lewis said it was unclear if further legal actions will be pursued against the state. Separate lawsuits from victims are pending against BNSF Railway, which transported vermiculite from the mine to processing sites across the country, and International Paper, the current owner of a lumber mill in Libby where vermiculite was stored.
The Montana Supreme Court overturned lower court decisions in 2004, ruling that the state should have warned miners of the dangers first identified by officials in the 1950s.
Wednesday's settlement marks the end of lengthy negotiations between victims and the state. It resolves hundreds of claims against the state on behalf of miners, their family members and members of the community.
Attorneys with a Kalispell law firm representing 826 claimants and Lewis' firm representing more than 200 reached separate but similar agreements with the state, resolving the individual lawsuits.
An attorney representing the state in the cases did not immediately return requests for comment from the newspaper.
The Libby mine closed in 1999 and nearly $600 million has been spent on a cleanup program for the Montana community. The Environmental Protection Agency has investigated or cleaned more than 7,100 properties in and near Libby and plans to finish another 700 properties before completion.
W.R. Grace agreed in a 2008 settlement to pay the EPA $250 million for cleanup work.
Health officials have estimated that as many as 400 people have died and almost 3,000 have been sickened from exposure in Libby and the surrounding area.