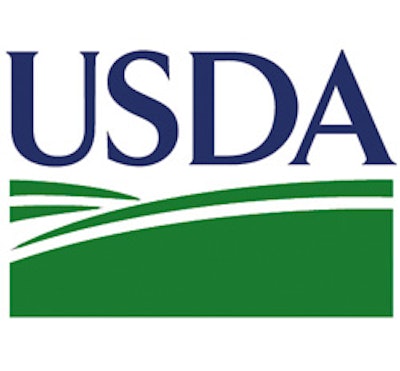 STATE COLLEGE, Pa. (USDA) — Agriculture Secretary Tom Vilsack today visited Pennsylvania State University to commemorate the 150th anniversary of the U.S. Department of Agriculture and the land-grant university system to highlight the groundbreaking research, education, and innovation taking place at these storied institutions.
"The 150th anniversary of the Department of Agriculture is an important time to reflect on the invaluable partnerships we have with land-grant institutions across the country," Vilsack said. "Investments in research taking place at land-grant universities is vital to America so we can out-innovate, out-educate and out-build the rest of the world."
The Morrill Act of 1862 formed the basis for the land-grant university system, a historic partnership between States and the Federal government that fosters collaborative research and education efforts in order to solve our planet's most critical challenges. Additionally, through the Cooperative Extension Service, land-grant universities help transfer knowledge from university research to the communities where it can be applied and benefit the American people.
USDA works closely with Penn State – which is currently leading more than 65 active USDA research grants totaling more than $30 million. This includes a grant from USDA's National Institute of Food and Agriculture for more than $2 million, awarded in 2011, to establish a nationwide network for monitoring and maintaining honey bee health and pollinator services called the Bee Informed Platform, and a 2011 grant for nearly $5 million to evaluate regional food systems in the Northeast and enhance food security of underserved populations in the region.
Additionally, Penn State is home to the USDA Agricultural Research Service's Pasture Systems and Watershed Management Research Laboratory, which serves as a focal point for basic research and problem solving establishing and managing grazing lands and developing management practices and strategies that balance agricultural production and protection of the environment.
Today, the U.S. Department of Agriculture partners with more than 100 state colleges and universities who in turn have graduated more than 20 million students; produced countless scientific breakthroughs; vastly increased agricultural productivity; and improved the lives of people everywhere.