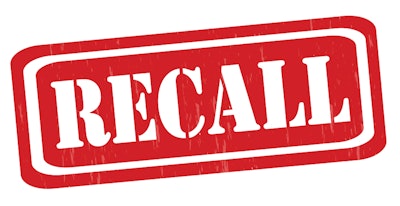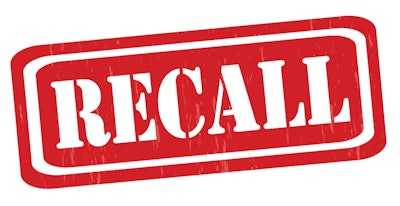 McCain Foods USA, Inc. announced Wednesday it is expanding the voluntary recall of retail, frozen hash brown products that may contain golf ball materials, specifically hard plastic or rubber pieces, that may have been inadvertently harvested with potatoes used to make this product.
Consumption of these products may pose a choking hazard or other physical injury to the mouth. There have been no reported injuries associated with the consumption of this product.
McCain Foods, USA Inc. is taking this action as a result of two additional consumer complaints of the hard plastic or rubber pieces. The original April, 21, 2017 recall that included Roundy's and Harris Teeter Brand Hash Browns has been expanded to include the Wegman's Brand 28-ounce bag of frozen O'Brien Hash Browns (UPC 07789036523). The Wegman's product being voluntarily recalled were manufactured on October 21, 2016. The production code date that can be found on the bag is B161021. The Wegman's product was distributed in the states of Maryland, Massachusetts, New Jersey, New York, Pennsylvania and Virginia. Distribution occurred after the date of October 21, 2016.
Any Wegman's O'Brien Hash Browns product with a different production code date is not impacted by this voluntary recall. No other products under the Wegman's brand are impacted by this voluntary recall. The McCain Foods product recall is contained to only product produced and sold within the United States.
Consumers who have purchased these products are urged not to consume them. These products should be thrown away or returned to the place of purchase.
Food safety remains a top priority for McCain Foods USA, Inc. and we have full confidence that all appropriate steps are being taken to protect our consumers. McCain is working cooperatively with the Food & Drug Administration and Wegman's to ensure the affected products are removed from the marketplace.
Consumers with concerns or questions about the voluntary recall should contact McCain Foods USA, Inc. at 630- 857-4533 or 630-857-4423 (Monday – Friday, 8 a.m. – 5 p.m. CST).
About McCain Foods (USA)
McCain Foods (US) is the American division of McCain Foods Limited, an international leader in the frozen food industry, employing over 20,000 people and operating 51 production facilities on six continents. McCain is the world's largest manufacturer of frozen potato specialties and also produces other quality products, such as appetizers, vegetables and desserts which can be found in restaurants and retail stores in more than 160 countries around the world. In the United States, the company has eight production facilities and approximately 4,000 employees.