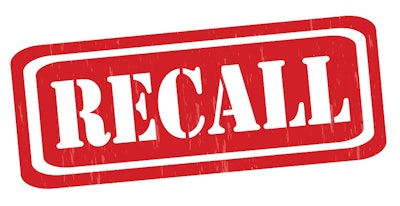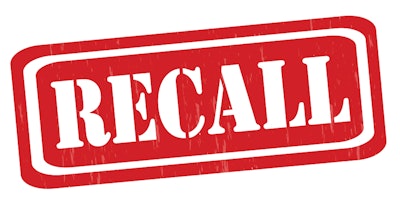 Welcome to this week's installment of the Recall Roundup, where we take a look at food-related recalls that have been in the news in recent days.
Thursday brought the news that Entenmann's was recalling some varieties of Little Bites fudge brownies and chocolate chip muffins due to potential plastic contamination. Country Fresh Inc. also recently announced it was recalling fresh-cut vegetables from stores in the Southeast due to potential listeria contamination.
Some other recalls involving the food industry in recent days include:
Snyder's-Lance on August 30 announced that it was recalling Diamond of California Macadamia Nuts due to potential salmonella contamination. According to a company news release:
This voluntary recall is the result of testing by a FDA-contracted laboratory which revealed that a 4oz package of Diamond of California Chopped Macadamia Nuts contained Salmonella.

This voluntary recall covers only the following products:

4oz Diamond of California Chopped Macadamia Nuts
2.25oz Diamond of California Macadamia Halves and Pieces

The voluntary recall is limited to multiple production codes of the two products listed below. To locate the production code on the package, consumers should look on the front of the package. No other production codes, sizes or varieties of Diamond of California products are affected by this recall.
A news release published to the USDA Food Safety and Inspection Service website on September 1 announced that California-based Atherstone Foods was recalling more than 400 pounds of poultry products that were misbranded and contain soy, an undeclared allergen. According to the USDA FSIS news release:
The products subject to recall bear establishment number "P-34221" inside the USDA mark of inspection. These items were shipped to retail locations in California.           

The problem was discovered by the firm during routine label verification.
Alabama-based WFSP Foods, LLC is recalling more than 18,000 pounds of pork and chicken sausage products that contain an undeclared allergen (milk), according to a news release published to the USDA FSIS website on August 26. According to the news release:
The product subject to recall bears establishment number "EST. 45411" printed on the packaging. This item was shipped to retail locations nationwide.                                 

The problem was discovered in a retail store by a company representative and immediately reported to FSIS. The product has the correct label on the front of the package, which identifies that the product contains cheese. However, the label in the back fails to include cheddar cheese as an ingredient – the source of milk. As a result, milk is not included in the ingredients statement or in the "Contains" allergen declaration.