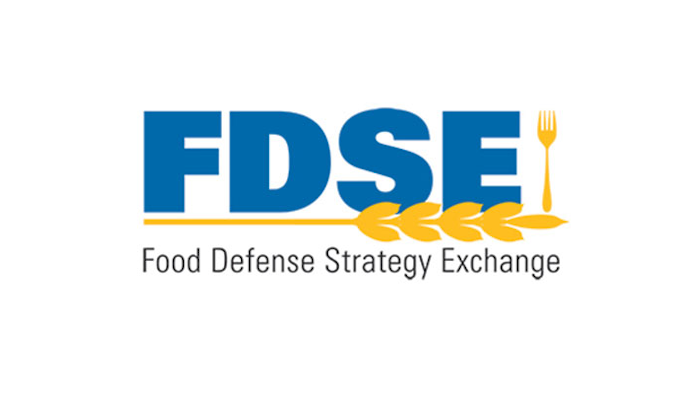 BOCA RATON, FL, June 21, 2016 – On May 26, 2016 the U.S. Food and Drug Administration (FDA) finalized the final food defense rule under the Food Safety Modernization Act (FSMA). The Intentional Adulteration Rule aims to prevent wide-scale public health harm by requiring U.S. and international companies to take steps to prevent intentional adulteration of the food supply. Tyco Integrated Security, the leading security systems integrator, will host its seventh annual Food Defense Strategy Exchange (FDSE) June 27-29, 2016 at the Hilton Minneapolis Hotel to discuss this and other pertinent industry issues.
"Now that all the FSMA rules, including the Intentional Adulteration Rule, have been finalized, organizations must ensure they have the appropriate procedures in place to achieve compliance," said Maureen Lally, Vice President, Marketing, North America, Installation & Services at Tyco. "Events like the FDSE bring together food manufacturers and providers to share challenges and best practices, including a proactive plan that prioritizes a thorough risk assessment and regular audits to document and maintain ongoing compliance, food defense and safety." 
This year's event will focus on FSMA's final rule and managing food defense risks, and will include joint sessions with the Food Protection and Defense Institute's (FPDI) Food Defense Conference. Sessions and speakers include:
FSMA's Intentional Adulteration Rule
A Closer Look at FDA's Proposed Rule for Preventing Intentional Adulteration
Dr. Robert Brackett, Dr. Ryan Newkirk and Colin Barthel, FDA
Implementation of the Intentional Adulteration Rule
Dr. Robert Brackett, Dr. Ryan Newkirk and Colin Barthel, FDA
Managing Food Defense Risks
FBI Initiatives: Food Defense Education
William A. Zinnikas, Consultant
Food Defense vs. Food Fraud: How Do You Manage Risks Differently?
Quincy Lissaur, SSAFE
ADM's Risk Based Approach to Food Defense
Clint Fairow, ADM Global Security; Jessica Cox, Department of Homeland Security
How Can Industry Best Implement FSMA?
ASIS Food Defense and Agriculture Security Council
Joint Sessions with the FPDI
Mark Ziner, US Customs and Border Protection; Arcchana Patil, Sr. Manager, Food Defense, The Hershey Company
Global Food Defense Landscape
Scott Gallacher, Ministry for Primary Industries Regulation and Assurance- New Zealand
Anup Sharma, Alabama A&M University; Karen Everstine, Scientific Liason at U.S. Pharmacopeia; John Larkin, Food Protection and Defense Institute
Nathaniel Rice, USAMRICD; Stephanie Healey, FDA, WEAC
Dominic Travis, University of Minnesota; Bryan Norrington, USDA; Gilbert Patterson, University of Minnesota
TycoIS has a long history of providing security solutions to all levels of food manufacturers and distributors. Its industry-leading solutions for food and beverage organizations include intrusion detection, access control, video surveillance, fire and life safety, loss prevention, critical condition monitoring, emergency response planning and more.
For more information about the FDSE and registration, visit the event website. To learn more about the Food Defense Conference, visit the event website.
To learn more about TycoIS, call 1.800.701.8449 or visit www.tycois.com.
About Tyco Integrated Security  
Tyco Integrated Security, a business unit of Tyco International, is North America's leading commercial security systems integrator, providing business security services to more than 500,000 customers. Headquartered in Boca Raton, Fla., Tyco Integrated Security has more than 6,000 employees across 81 locations in business communities throughout North America. For more information, visit www.TycoIS.com.
About Food Protection and Defense Institute
The Food Protection and Defense Institute (FPDI) is a multidisciplinary and action-oriented research center that addresses the vulnerability of the food system to intentional and catastrophic contamination through a consortium of academic, industry, and government partners. The Institute's research and educational programs are aimed at reducing the potential for adulteration at any point along the food supply chain and mitigating potentially catastrophic public health and economic effects of such attacks. For more information, visit www.foodprotection.umn.edu.