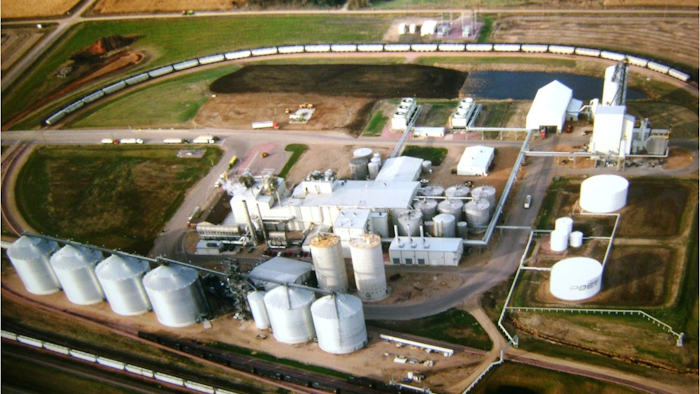 An ethanol refinery in South Dakota has been hit with several serious safety violations by the Occupational Safety and Health Administration for an incident that killed one worker.
According to OSHA, the incident happened May 6 inside a distillation unit at a refinery owned by Sioux River Ethanol. During an expansion project, ethanol spilled from a process pipe and ignited flames from nearby welding operations. A 38-year-old pipefitter suffered fatal burn injuries.
The worker was a contractor for Bilfinger-Westcon. OSHA cited the company five times, saying that it allowed the worker to weld in the area without ensuring there were no flammable liquids nearby.
OSHA also cited the refinery owner, Sioux River Ethanol, which operates as Poet Biorefining-Hudson, saying that it did not ensure the process pipe being removed was free from ethanol.
"This death was needless and preventable if critical safety standards had been followed," said Sheila Stanley, OSHA's area director in Sioux Falls. "All aspects of permit systems including 'hot work' and line break must be implemented to ensure that welding activities do not occur near line break activities where flammable materials may be released."
OSHA is proposing $62,355 in fines for Bilfinger-Westcon and $37,413 in fines for Poet Biorefining-Hudson.
Poet Biorefining is one of the country's largest ethanol producers and is expanding its capacity this year by 25 million gallons.