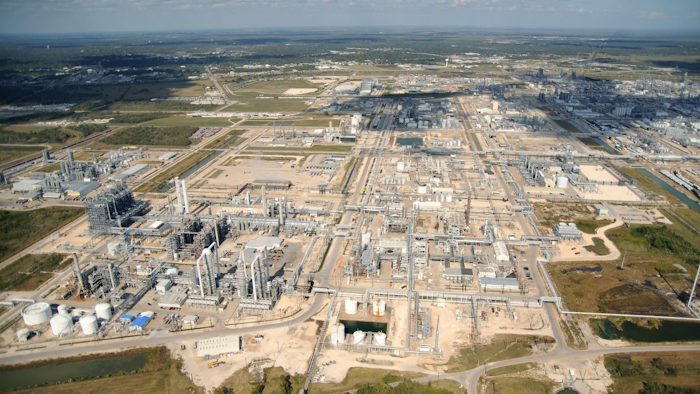 A man working at a Dow Chemical Plant in Freeport, Texas was found dead on Friday.
According to the Houston Chronicle, the company reported in an emailed statement that the contract worker was found unresponsive at the facility and later pronounced dead. No known cause of death was reported.
"Our thoughts and prayers are with the family, friends and colleagues during this extremely difficult time," a company spokesman said in the email. "An investigation is underway."
Freeport is home to Dow's largest integrated site with more than 4,500 people working throughout 75 production plants.
Over the last few years, safety reports from Dow plants in the area have been mixed.
Last July, a man died at a Dow facility in Oyster Creek, which is close to Freeport. Reports from the time indicated that the 46-year old contractor had been checking welds inside a new pipe when he asked a co-worker to radio for help. He was later found unconscious and taken to a hospital where he was pronounced dead.
Local media reported that the Galveston County Medical Examiner's Office was working to determine if any chemicals were in his system that may have contributed to his death. But so far, the exact cause of that man's death has not been reported.
Although the Occupational Safety and Health Administration has cited Dow several times over the years, the company has also made strides to work with the agency to improve safety in Freeport for contract workers.