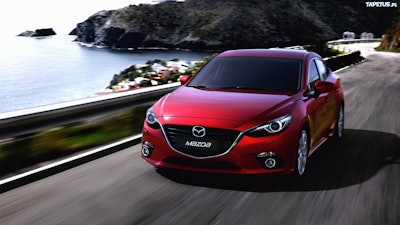 Mazda is recalling nearly 80,000 SUVs and cars to replace another round of deadly Takata air bag inflators. The automaker says this recall affects front-passenger inflators in certain 2007 through 2009 and 2012 CX-7, CX-9 and Mazda 6 vehicles.
According to the Associated Press, this latest recall supersedes an earlier one issued in January of this year by the automaker when the inflators were temporarily replaced with older Takata inflators containing the same parts.
As is well-documented to date, Takata air bags can explode with too much force and project shrapnel into passengers. More than 180 people have been injured due to the faulty inflators, with as many as 19 fatalities.
Mazda clarified (addressing customers whose vehicles were recalled for a second time) that these new inflator replacements are safe.
For more information or to check if your vehicle was recalled, click here.