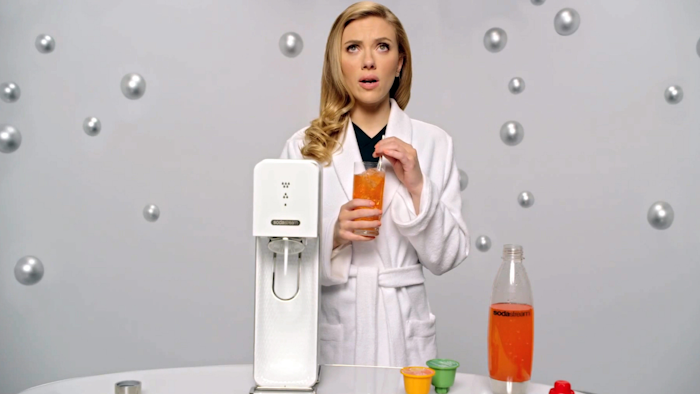 Bad news for carbonation-happy consumers.
On Tuesday, the United States Consumer Product Safety Commission issued a recall of an estimated 51,000 bottles in the U.S., in addition to 7,600 units sold in Canada. According to the CPSC, "the bottles can burst under pressure, posing an injury hazard to the user or bystanders." 
The recalled plastic bottles are tinted blue, hold one liter of liquid and labeled with an expiration date of April 2020. Affected customers can request replacement bottles or a full refund.
To date, no injuries have been reported.
For more information on the recall, check out SodaStream's handy FAQ page.