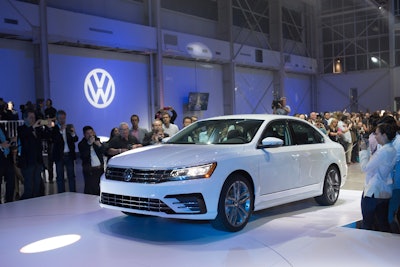 Thousands of Volkswagen vehicles recalled in Europe over its diesel emissions scandal will need to be tweaked after an initial fix failed.

Reuters reported that a software update installed on 160,000 2.0-liter diesel Passat and Skoda vehicles instead triggered an increase in those cars' fuel consumption.

After the problem was discovered by German regulators, a VW spokesman told Reuters that the company needs to "go back to work on the software again."
German authorities last year approved VW's plan to recall and repair millions of European vehicles equipped with software to manipulate their emissions levels during official testing.

VW officials said that the software hiccup would only slightly delay the recall.

A fix for affected vehicles in the U.S. — where the scandal was revealed last fall — will be much more complicated and recall plans remain unresolved amid continued talks between the automaker and the Environmental Protection Agency.