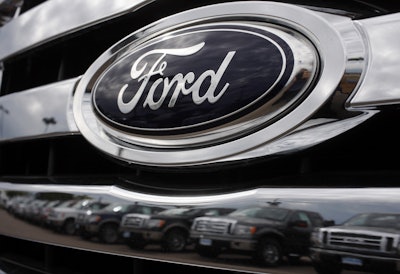 Ford is recalling about 313,000 older large cars in North America because the headlights can go dark and cause a crash.
The recall covers some Ford Crown Victoria and Mercury Grand Marquis from the 2003 to 2005 model years.
It came after U.S. safety regulators opened an investigation into the problem that found 15 crashes and one injury.
The company says solder joints in the lighting control module can crack and cut off power to the headlights.
The cars were built from Oct. 3, 2001 through Aug. 2, 2005. Dealers will replace the lighting control module at no cost to owners.
Owners will be notified about the recall starting the week of Jan. 18. Those with headlight problems should contact their dealer.
The National Highway Traffic Safety Administration began investigating in August after receiving a petition seeking a probe from the North Carolina Consumers Council. Investigators found 3,609 complaints to NHTSA and Ford. Most of those complaining said their headlights failed suddenly. One driver ran off the road due to a lack of headlights, while another reported hitting a deer.
Ford said it reviewed the problem with NHTSA on Dec. 7 and decided a recall was needed.