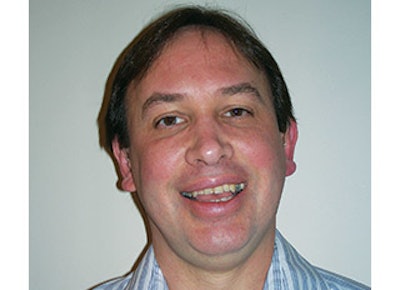 This article first appeared in the September 2013 issue of Food Manufacturing.
Interview with Jim Cook, Food Scientific and Regulatory Affairs Manager, SGS Food Safety Services

As the Food Safety Modernization Act (FSMA) continues to be implemented, Jim Cook of SGS Food Safety Services explains the latest regulatory updates and how food manufacturers can prepare for the Act's ongoing implementation.
Q: What are the latest requirements coming out of the FSMA?
A: To start the year, the FDA published two proposed rules: Preventative Control for Human Foods (section 103) and the Produce Safety Standards (section 105). The initial comment period for the proposed rules has been extended and now closes on November 16, 2013. The preventative control rule will affect almost all manufacturers selling food in the U.S. The FDA held three public meetings on this rule and published tool kits for farmers explaining the water standards, alternatives and variances, etc. in the produce safety standard. A couple of interim final rules were also finalized: the Administrative Detention of Human and Animal Food (section 207) and the Prior Notice of Import Food Rules (section 304). The FDA also has published a small entity guide for the administrative detention of foods, as well as a tool to help facilities perform vulnerability assessments (section 106).
The FDA has sent their report on the pilot studies for improving product tracing along the food safety supply chain (section 204) to Congress. The proposals for the Accreditation of Third Parties to Conduct Food Safety Audits and for Other Related Purposes (Section 307) and Foreign Supplier Verification Programs for Importers of Food for Humans and Animals (Section 301) were released on July 26, 2013. For the third party audits the Model Accreditation Standards still need to be published.
Q: What steps should food manufacturers take to comply with these requirements?
A: First — and this is the hardest part — food manufacturers must understand the requirements of the FSMA and all the regulations. Many of these regulations are intertwined, so there is a certain amount of complexity to the FSMA. Once the requirements are understood, then a food safety team should be appointed. This team should include members from a cross section of all areas of operations and involve key management personnel.
The food safety and management systems must then be evaluated to identify any deficiencies. For example, if a food manufacturer already has a HACCP system that performs hazard analysis for chemical, physical and microbial hazards, then radiological hazards will be identified as a missing component. As required by the FSMA, these risks must now be assessed and a system to close the gaps established. This can mean treating the gap as a deficiency in the existing food manufacturing system and determining what corrective action must take place in order to close it and what preventative action is needed to make sure it stays closed.
Next, food manufacturers must implement the new system, and identify and correct any errors in it. Errors in a system may be readily apparent or may require an internal audit. Once errors have been resolved, it is best to employ an impartial third party to review the system. This can be achieved through a consultant or an audit company performing a third party certified audit, or gap assessment. Food safety systems must be reviewed and re-evaluated again when changes are made in the system, to a product or at least once a year.
If you are a food manufacturer outside the U.S. and its territories, or you import food and ingredients for food into the U.S., then you must make sure your importer and manufacturer and your operations comply with U.S. domestic requirements and all additional import requirements.
Q: What challenges do food companies face when adjusting their processes and food safety controls in order to comply with new FSMA requirements?
A: The challenges faced by food companies will depend on the level of their existing food safety controls and their processes. For a large corporation with GFSI certified facilities, there will be some adjustments such as adding radiological hazards analysis to their food safety plans, or it might be finished product testing (this is still part of the proposed regulation). Other impacts on large corporations include ensuring supplier compliance with the law and regulations. Under their GFSI supplier verification program, they must make sure suppliers comply with the laws and regulations. The FSMA constitutes another level of regulation to verify. Previously a facility only had to be a USFDA-registered facility, but under FSMA it must re-register every other year.
For small- and medium-sized firms, the FSMA will require a certain expenditure of time, effort and money in order to establish some of the programs that the FDA requires. As mentioned above, the most difficult task will be to understand what is required. The second biggest challenge is finding the time and the money to get this done. It can take between six months and one year — or more — to do this, so companies need to start soon. If the enterprise already has a GFSI program, or a third party audit has evaluated their programs, then they have a basis for identifying the gaps which need filling. If this is not already in place, the food safety program and facility need to be evaluated by an independent party. If they do not already have a food safety system, or if the system has many gaps, then they will need to develop a food safety system or dramatically improve their existing system. This can be done by reviewing a certification audit program's requirements and implementing a system to meet those specific requirements.
Q: What food safety solutions does SGS offer food manufacturers?
A: SGS is a certification, inspection, auditing and testing company which provides certified audits such as GSFI certified audits of facilities and a supplier's operation and systems. We have developed the SGS U.S. Food Safety Management Assessment Program, an audit program specifically designed to assess a facility and its systems against the FSMA and other laws and regulations of the FDA and USDA.
Q: What outside resources are available for food companies to help ensure they are meeting the latest food safety regulatory requirements?
A: The FDA offers a host of guidance materials. It has held meetings to answer questions, made speeches and developed videos, fact sheets and webinars. All materials can be found at the FDA website. Additionally, the FDA has developed alliances with the Illinois Institute of Technology for Food Safety and Health to develop training courses and other materials for small- and medium-sized companies.
SGS publishes free industry updates, called Safeguards which advise businesses of new legislation and issues, briefly explaining the legislation or the issue.