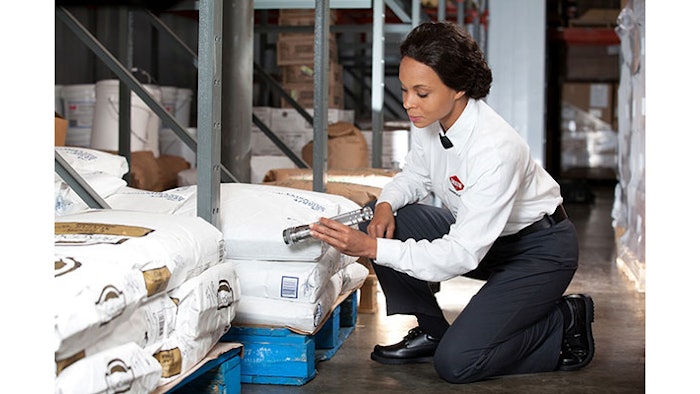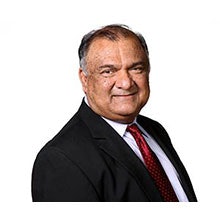 Five years after it was passed by Congress and signed by President Barack Obama, the Food Safety Modernization Act (FSMA) is finally becoming the law of the land this fall. It's time your company understands how to comply and how to take steps towards meeting the new requirements.
Not complying could be both expensive and negatively affect your brand. FSMA created six new criminal violations and is armed with expensive teeth such as fines up to half a million dollars for an organization. Non-compliance could result in the closure of your facility, so it's crucial that you and your organization understand how to be compliant and how to document your efforts so that you pass future government audits and contribute to the overall safety of America's food supply.
To be sure, it's complicated to figure out how to comply with this sweeping new act, considered one of the most expansive laws passed in seven decades related to securing the U.S. food supply from contamination. For this reason, this article will explain how this changing approach will affect food processing facilities and what you should do to be compliant.
Let's begin with some background on the law itself. The Food and Drug Administration led the charge for the changes, meeting with industry, consumer and other groups to come up with the new regulations. The new regulations are intended to have food processors anticipate potential hazards and put in preventative and protective measures before anything happens. The old regulations were focused more on reacting to a hazard if something occurred, instead of working to prevent them.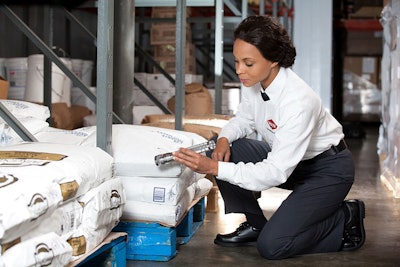 One of the key changes is that a food safety plan must address the Hazard Analysis and Risk Based Preventive Controls (known as HARPC), rather than the Hazard Analysis and Critical Control Points (known as HACCP), which were the previous standard. (Some facilities are exempt from having to change to the HARPC approach. Be sure to check the FDA website to find out which types of facilities are exempt. There are six exemption types.)
HACCP has been the global standard, originally developed to ensure built-in quality and food safety. It addressed food safety through the analysis and control of biological, chemical and physical hazards from raw material production, procurement and handling, to manufacturing, distribution and consumption of the finished product. The seven principles of HACCP are: (1) conduct a hazard analysis, (2) identify critical control points, (3) set critical limits, (4) establish monitoring actions, (5) determine corrective actions, (6) develop verification procedures, and (7) institute a record-keeping system.
HARPC is the updated U.S. standard incorporated into FSMA in 2012 that is more about anticipating and assessing risk along the entire supply chain, from receiving supplies to shipping out your end product. While it's not a global standard, it applies to almost all U.S. food processing facilities. The process requires identification and prevention of all reasonably foreseeable food safety hazards — whether naturally occurring or unintentionally introduced into the facility. The seven requirements of HARPC include: (1) identify hazards, (2) include risk based preventive controls, (3) monitor effectiveness, (4) set corrective actions, (5) verify effectiveness, (6) manage recordkeeping and documentation, and (7) re-analysis every three years.
If your food manufacturing facility is currently compliant under the HACCP plan, your plan can be adjusted to become HARPC compliant. It's best to use a Preventive Control Qualified Individual to help make the changes. Qualifications for that individual are mandated by the FDA and available on the FDA's website.
The key adjustments to make are to identify risk-based preventive controls for determined hazards. Then expand those to include both naturally occurring and unintentionally introduced hazards. Potential hazards and considerations as expanded under HARPC include:
Biological, chemical, physical and radiological hazards
Natural toxins, pesticides, drug residues, decomposition, parasites, allergens and unapproved food and color additives
Supplier verification
Sanitation procedures, staff hygiene training and recalls
Naturally occurring hazards or unintentionally introduced hazards
Intentionally introduced hazards (including acts of terrorism)
HARPC's concern with terrorist acts and intentional contamination of the nation's food sources means you will need to provide your plans for access to your facility after hours, on holidays and weekends, and visitor control.
One clear threat to the food supply is pests, from bugs to birds. One way to get ahead of the requirements and put a plan in place is to work with an Integrated Pest Management (IPM) provider. From a pest management point of view, you should be analyzing the risks of what could encourage pests to enter your facility, such as doors left open or incoming product shipments. It's important to control flies and birds, and to have filters, airways and drains cleaned and sealed as part of the plan. A pest control professional can help you determine strategies for these trouble points.
IPM plans should be reviewed on an annual basis with your pest management provider to ensure your program remains as effective as possible. Written food safety plans that follow the HARPC approach and comply with the FSMA rule should be re-analyzed whenever there is a significant change at the facility that might increase a known hazard or introduce a new one, and every three years (if no other significant changes occur).
One way you'll set your facility up for success is to document every single action related to food safety — from potential risks to planned corrective actions to verification that the corrective action is effective. This will be essential for audit success because the FDA inspectors can and will ask for this plan, which should include the hazards you've identified and the strategies you're employing to prevent the hazards from becoming problems. This stringent food safety documentation includes IPM documentation. The pest control portion of your audit can amount to 20 percent of your total score, so it's very important to have all your documents ready and updated.
Some companies are taking a huge risk and have opted to wait to see how the FDA will enforce the new regulations, but it's always better to plan ahead. People have had half a decade to prepare, so the FDA likely will take a hard look at food processors to make sure they are compliant. And the new rules will help you do your part to keep America's food supply safe, which is certainly a worthy goal.
About the author
Dr. Zia Siddiqi is Director of Quality Systems for Orkin. A board certified entomologist with more than 35 years in the industry, Dr. Siddiqi is an acknowledged leader in the field of pest management.  For more information, e-mail zsiddiqi@orkin.com or visit www.orkincommercial.com