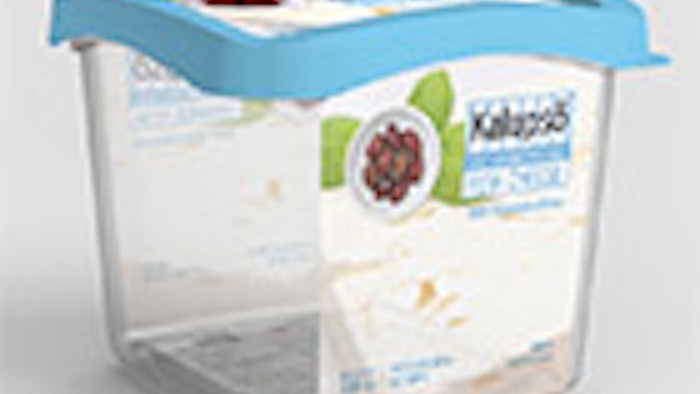 To meet customer demand for products with a lower environmental footprint, IPL has designed its new clear polypropylene (PP) Film Seal Square Line and Tamper Evident Square Line containers with multiple sustainability advantages.
The eco innovations include:  
Thinner walls that reduce material usage by 15 percent vs. previous designs;
A square shape for space optimization when compared to round containers to cut fuel usage and carbon emissions in transport; and
The use of PP, an easily recycled plastic, and the intention to use Milliken's advanced Millad® NX® 8000 clarifier to reduce power consumption and accelerate cycle times during processing.
Both types of Square Line containers are suitable for versatile in-mold labeling on three surfaces (bottom and two sides) or five surfaces (all sides and bottom) of the product. It provides an ideal balance of photo-quality branding and convenient visibility into the contents of the container. Milliken's Millad NX 8000 agent, the next-generation clarifying technology for PP, will ensure that IPL's containers offer a bright, non-yellow appearance that connotes purity and cleanliness.
Milliken