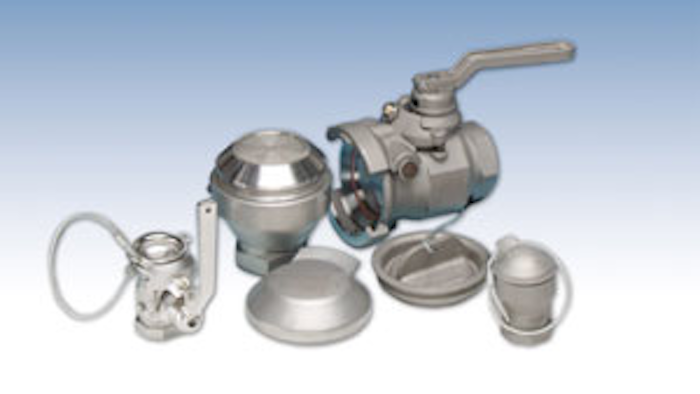 OPW Engineered Systems introduces its Drylok™ dry-disconnect coupler as ideal for all kinds of hazardous fluids in which product loss is a problem, such as high pressure lines, high flow rates, slurries and gases. Moreover, according to the company, the Drylok offers:
Optimal safety during the transfer of hazardous, corrosive and volatile liquids, such as acids, solvents and petrochemicals.
Less than 1 cc of fluid loss from a 3-inch unit.
An interlocking handle to help avert accidental spills by preventing uncoupling while the valve is open.
A flat face that minimizes fluid loss, further reducing exposure to risk during operation.
The power to open and close against a maximum 150-PSI head pressure.
Less obstruction in an easy-flow interior, which optimizes the flow rate in high-pressure or high-viscosity applications.
An adjustable packing nut with V-type material to provide a continuous compression, an emission-free seal on the handle shaft and a standard O-ring seal for longevity.
Simple lever action to connect the valve to the coupler, while opening and closing the flow.
A range of materials from which to choose, including 316 stainless steel, Alloy 20® or Hastelloy® C, with NPT, BSP, ASME flanged, BW or SW end connections.
Availability in 1-, 2- and 3-inch sizes.
No need for clamps, clips, loops or tabs, which can cause operator error.
Compliance with all of today's stringent emission and worker safety requirements set by the EPA, OSHA and others.