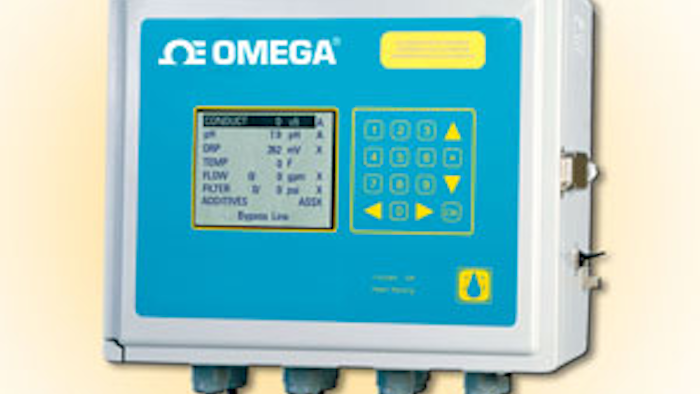 Omega's new CDCN13 series of high-accuracy controller systems feature NEMA 4X wall-mount enclosures. According to the company, the controller's features include:
Conductivity/TDS control with choice of bleed programs.

Temperature monitoring.

Make up and bleed water meter totalizers.

A Langelier saturation index.

Six feed programs for four chemical additives.

A probe failure indication alarm.

Fully programmable design.

Suitability for complete chemical automation.

Ability to easily handle cooling tower, boiler water, industrial process water, food processing, drinking water and wastewater treatment applications.