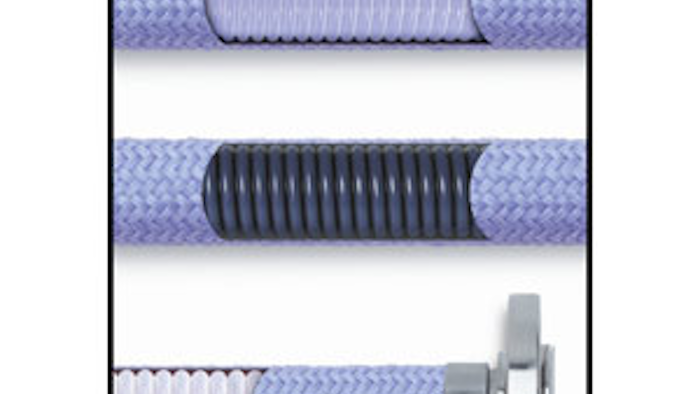 Parker Hannifin says that its polypropylene braided PTFE hose assemblies are 20 percent lighter than traditional stainless steel braided hoses and are much more flexible, making it easier to route them through tight spaces. Other features include:
A lower burn risk for operators since polypropylene braid is a plastic, rather than a metal.  
The convenience of handling many chemicals that attack stainless steel.  
Sizes that range from 1/4 up to 4 inches (outer dia.).
Operational temperatures up to 212°F (100°C).
Availability in convoluted assemblies — in either natural or static-dissipative tubes.  
No ability to conduct electricity.
Light blue coloring.