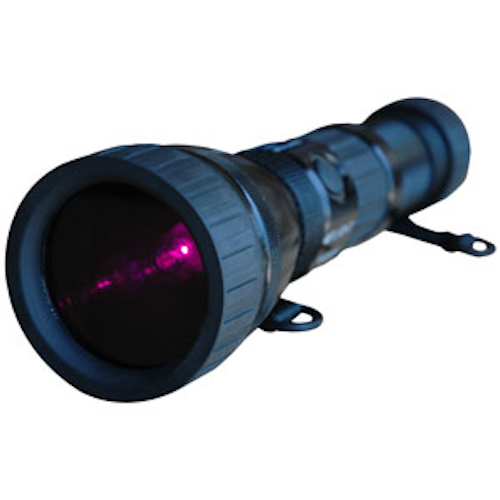 Larson Electronics' Magnalight.com offers the EPL-UV-20W-G2, a rechargeable, explosion-proof, ultraviolet flashlight with an upgraded, high-ultraviolet output HID bulb. The company says that the flashlight features:
Beam throw to 200 feet.
Effective in non-hazardous and hazardous locations.
An aluminum body for durability, an internal ballast, a deep anodized finish, and rubber lens and end caps for added resistance to dropping and impacts.
A removable 2600mAh lithium ion battery pack, which powers this unit for 90 minutes on a single charge, is also included.