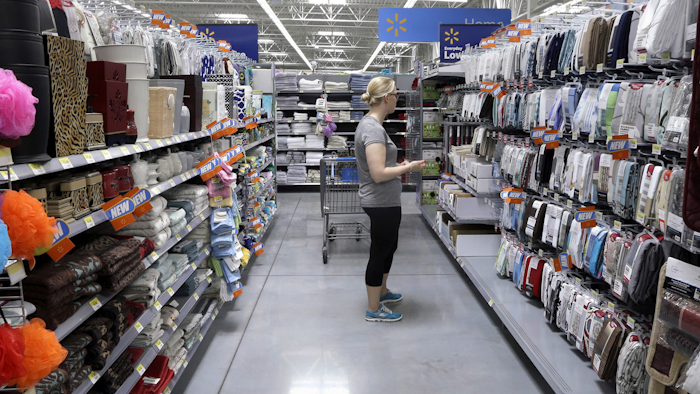 WASHINGTON (AP) — Consumer inflation slowed in July following two months of slightly faster gains. The slowdown reflected in part the biggest drop in airline fares in nearly two decades.
The Labor Department said Wednesday that its consumer price index rose 0.1 percent in July following gains of 0.3 percent in June and 0.4 percent in May.
Much of the downward pressure in overall reflection reflects the big declines seen over the past year in energy costs. After big declines in energy prices over the past year, prices started rising in the spring. But global prices have retreated again in recent weeks.
Energy costs edged up 0.1 percent and are 14.8 percent below the level a year ago. Food costs rose a modest 0.2 percent despite another big jump in the price of eggs, reflecting further fallout from the avian flu outbreak.
Over the past 12 months, consumer prices are up just 0.2 percent. Core inflation, which excludes volatile energy and food, has risen a modest 1.8 percent. Both figures show inflation pressures remain modest.
A key price gauge that the Federal Reserve monitors has been running below its 2 percent target for inflation for the past three years. The Fed has said that it needs to feel "reasonably confident" that inflation is moving back to its 2 percent goal before beginning to raise interest rates.
The central bank has kept a key rate that it controls at a record low near zero since December 2008. Many private economists believe the Fed will finally start to raise interest rates at its next meeting in September given the fact that the unemployment rate has now fallen to a seven-year low of 5.3 percent.
However, some economists argue that with inflation still so low, the central bank may decide to wait until December before beginning to raise rates.
For July, airline fares dropped 5.6 percent, the biggest decline since a 6.8 percent plunge in December 1995.
Shelter costs, the government's way to track the cost of owning or renting a home, rose 0.4 percent in July, the biggest increase in housing since February 2007.
Egg prices rose 3.3 percent in July and are up 24.9 percent over the past 12 months, reflecting the avian flu epidemic.
The AAA reports that nationwide, gas prices currently are at $2.66 for a gallon of regular. That is down from $2.76 a month ago and $3.45 a year ago.