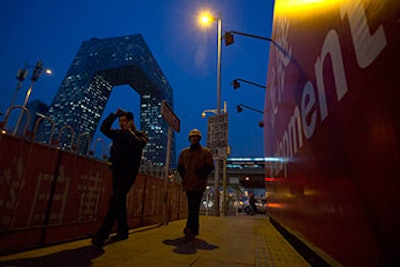 BEIJING (AP) — Chinese leaders on Thursday affirmed their commitment to a "new normal" of slower economic growth next year and promised to help the poor and promote market-oriented reforms.
Statements carried by official media following the annual planning meeting led by President Xi Jinping gave no growth target for 2015. But private sector economists expect it to be lowered to 7 percent from the 7.5 percent level of recent years.
Following an explosive decade-long expansion, Communist leaders are trying to steer the world's second-largest economy to more sustainable growth based on domestic consumption instead of trade and investment.
Growth tumbled to a five-year low of 7.3 percent in the quarter ending in September — barely half the 14.2 percent high of 2007. Chinese leaders have expressed confidence they can manage the slowdown but unexpectedly cut interest rates Nov. 22, suggesting they worried it might be deepening too abruptly.
Analysts say the leadership is comfortable with slower growth so long as the economy generates enough new jobs to avert a spike in unemployment and possible unrest.
In a sign of economic weakness, customs data this week showed November export growth tumbled and imports contracted unexpectedly, suggesting domestic demand is anemic.
Thursday's statements pledged to "take initiative to adapt to the new normal" and promote innovation and "structural adjustment." The leaders promised to "expand access to basic public services" and education for children and poor families.
The economy still has "enormous toughness, potential and room for maneuver," said a one-sentence statement carried by the government's China News Service. Another cautioned the economy faces "many difficulties and challenges" and "downward pressure" on growth. It said businesses face "increasing difficulties."
Analysts expect reforms over the coming year to focus on reducing excess production capacity in industries including steel and overhauling energy policy to promote conservation.
Chinese leaders also will need to wrestle with heavy debts owed by local governments and state companies that have prompted unease about the health of the state-owned banking system if slower economic growth causes a rise in defaults.
---
More from MBTMag.com
Detroit Bankruptcy Officially Ending
TN Governor Questions UAW Process At VW
Court: No Pay For Amazon Warehouse Security Checks
Explore more news
here
.