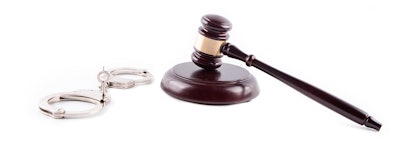 DALLAS (AP) — A Dallas oil and gas businessman who dubbed himself the "Frack Master" has been charged with money laundering and fraud after regulators accused him and others of defrauding investors of about $80 million.
Christopher Faulkner, who made appearances on cable TV to discuss oil and gas topics, was arrested Monday at Los Angeles International Airport on charges filed in Texas, according to federal court documents. Faulkner, 41, will remain in custody pending court hearings in Dallas.
A message for comment left with Faulkner's attorney wasn't immediately returned Thursday.
An affidavit accuses Faulkner of an investment scheme involving the sale of fractionalized working interests in oil-and-gas prospects. Such interests involve owning a share of mineral rights and participation in a share of the royalty or lease from a site.
Investigators allege he set up several oil and gas companies in Texas and then used funds invested in those companies to support a lavish lifestyle.
The criminal investigation began in 2015. The following year, the Internal Revenue Service and the FBI served search warrants and seized documents and data from Breitling Oil and Gas Inc., Crude Energy LLC and Patriot Energy Inc. in Dallas.
The Securities and Exchange Commission filed a lawsuit against Faulkner and others the same year, alleging that investors were defrauded out of about $80 million.
If convicted on the charges, Faulkner could be sentenced to up to 35 years in prison and fined $750,000.