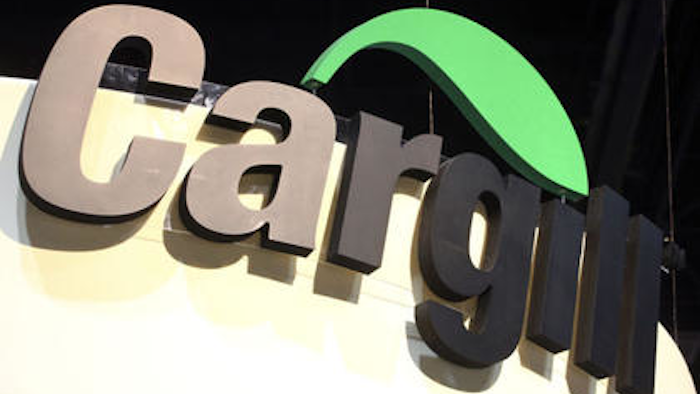 Agribusiness giant Cargill this week announced plans to acquire a Norwegian fish feed company as part of an increasing commitment to aquaculture.
Cargill will pay nearly $1.5 billion to purchase EWOS -- which reportedly controls about one-third of the world's market for salmon feed -- from two private equity firms.
If cleared by regulators, the transaction would be Minnesota-based Cargill's second-largest in its history. The deal includes feed manufacturing plants in Norway, Chile, Scotland and Vietnam and research and development centers in the former two countries.
Cargill officials said the deal would add capacity and expertise to its existing aquaculture operations in the U.S., Mexico and Central America, China, India and Southeast Asia. Last month, the company announced plans to build a shrimp feed plant in Ecuador.
The Wall Street Journal reported that farmed fish increased its share of overall fish production from 25 percent in 2007 to 42 percent just five years later, with much of that growth derived from Asia.
"With the need for protein expected to grow by 70 percent worldwide by 2050, farmed fish and shrimp offers one solution to meeting this demand, and Cargill intends to play a major role in this growing and important market," said Sarena Lin, president of Cargill's Feed & Nutrition business.