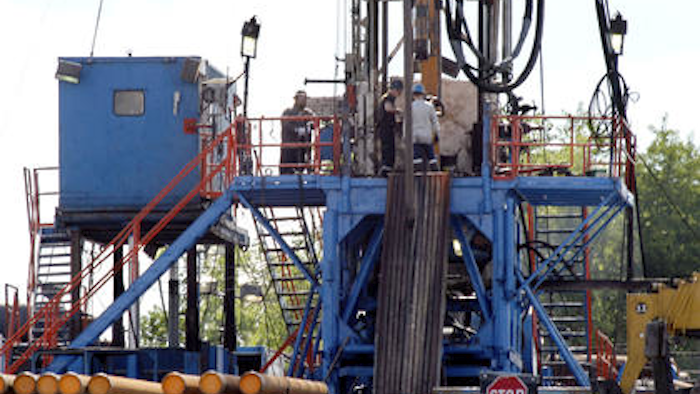 An oil industry group says individual U.S. states are producing oil and natural gas at a rate that's competitive with some of the world's top energy producers.
According to the American Petroleum Institute, five U.S. states would rank among the top 35 oil-producing nations, while five would also be among the top 20 natural gas producers.
Texas alone would rank behind only Russia in natural gas production; the state's 2012 output of 18.8 billion cubic feet per day ranked ahead of Iran, Canada and each of the OPEC member nations.
Louisiana, at nearly 8 billion cubic feet per day of natural gas, exceeded the Netherlands and Indonesia, while Pennsylvania, Wyoming and Oklahoma outpaced Mexico and the United Arab Emirates.
Texas also led other states in oil production in 2014 at 3.1 million barrels per day, trailing only Russia, Saudi Rabia, China, Canada, Iraq and Iran among other nations. North Dakota would rank in the top 20, with California, Alaska, Oklahoma and New Mexico also making the API list.
"This is what energy security looks like," said Kyle Isakower, API Vice President for Regulatory and Economic Policy. "Thanks to innovations in hydraulic fracturing and horizontal drilling, states like Texas and Pennsylvania now outpace many OPEC countries in oil or natural gas production."
The U.S. as a whole led the world in petroleum and natural gas production for a third consecutive year in 2014, according to federal officials.
The totals, however, largely do not reflect the sharp decline in crude prices at the end of last year, which are expected to bring the nation's fracking boom to a close later this year.