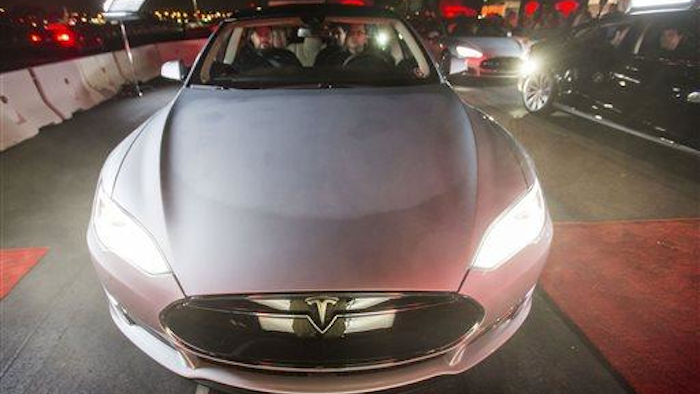 Homeowners in Australia will be some of the first in the world that are able to purchase Tesla's new energy storage system, according to media reports.
The California-based company known for electric cars earlier this year debuted a lithium-ion battery system designed to store energy collected by rooftop solar panels.
The Powerwall system is scheduled to become available in Australia by the end of the year. Tesla will partner with Reposit Power, a Canberra firm that allows individuals to buy and sell electricity directly, for the Australia launch.
The country is an attractive market for solar energy as homeowners increasingly take advantage of falling costs and abundant sunshine. Other companies are currently involved in solar energy storage in Australia, but Tesla — run by billionaire tech entrepreneur Elon Musk — brings a unique clout to the market.
"The Tesla product isn't unique by any stretch, but it's the Apple brand of the battery storage industry, they have the sex appeal that others don't," Anthony Vassallo of the University of Sydney told The Guardian.
Although the Powerwall could eventually help transform home energy consumption, Tesla believes its larger power storage system for utilities and businesses will account for 80 to 90 percent of its energy division's sales.