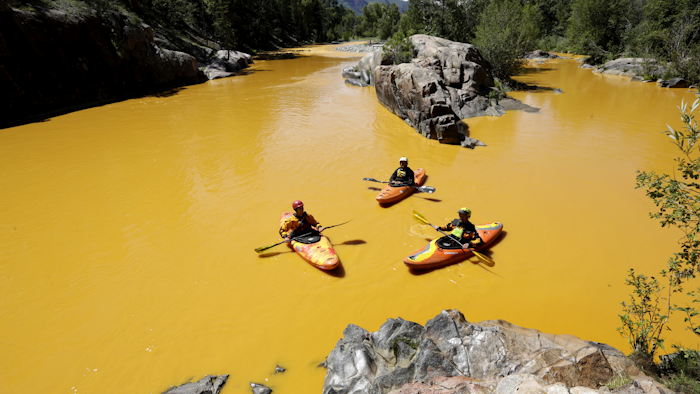 The Navajo Nation on Tuesday filed a lawsuit against the Environmental Protection Agency over a wastewater spill in Colorado more than a year ago.

Tribal president Russell Begaye told a press conference in New Mexico that the EPA "caused great damage to our people, our river, our lifeblood."

Federal cleanup contractors working at the inactive Gold King Mine last August inadvertently triggered a spill of toxic mine wastewater into nearby waterways.

Some 3 million gallons of wastewater -- containing hundreds of thousands of pounds of toxic metals -- were released into Cement Creek and flowed into the Animas River and the San Juan River, which forms much of the Navajo's northern border.

Although the incident and the EPA's response led to temporary drinking water and irrigation restrictions -- and a deluge of EPA criticism from lawmakers -- the Interior Department did not find the agency's actions to be criminal.

The EPA vowed to fund cleanup and compensation costs related to the spill, but Navajo officials alleged that the agency has fallen short and owes the tribe "millions." Officials added that the spill particularly hurt Navajo farmers and expressed concerns that an influx of water could stir up toxic river sediment.

"EPA, we're holding your feet to the fire," Begaye said, according to the Associated Press.

New Mexico previously sued the EPA and the state of Colorado over the spill, and an investigation by EPA officials and the Justice Department is ongoing.