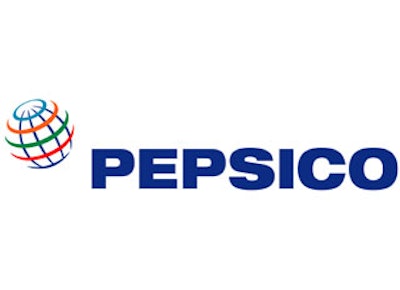 NEW YORK (AP) — PepsiCo's net income rose 17 percent in the fourth quarter as it raised prices and sold more of its snacks and drinks around the world.
The company's earnings and revenue beat analysts' estimates. It also provided an annual earnings outlook in line with Wall Street expectations and raised its quarterly dividend by 5.6 percent.
Shares of PepsiCo. rose on the news.
The results mark the end of what CEO Indra Nooyi said would be a "transitional year," with the company embarking on a cost-cutting program and stepping up investment in its flagship brands. PepsiCo's brands include Frito-Lay, Gatorade and Quaker.
"I believe that 2012 marked a turning point for PepsiCo," Nooyi told investors during a conference call after the results were released. "We truly stepped up our game and created the foundation for continued improvement and competitive advantage."
The company, based in Purchase, New York, has been increasingly looking for growth from countries such as China and India where the appetite for packaged foods and drinks is rising more quickly than in the saturated U.S. market. But over the past year, PepsiCo has also made a point of investing more heavily in its namesake soda in North America, most recently with the sponsorship of the Super Bowl halftime show starring Beyonce.
As eating and drinking habits change, PepsiCo is also focusing on new products that position it for the future. For example, it introduced a mid-calorie version of its namesake soda called Pepsi Next last year to win back soda drinkers who want to cut back on calories but don't like the taste of diet colas. And this month, it's introducing a Mountain Dew breakfast drink marketed toward young men who don't like coffee or tea.
For the period that ended Dec. 29, PepsiCo Inc. earned $1.66 billion, or $1.06 per share. That's compared with $1.42 billion, or 89 cents per share, a year ago.
Excluding a pension charge and other items, earnings were $1.09 per share. Analysts surveyed by FactSet expected $1.05 per share.
Revenue dipped 1 percent to $20 billion from $20.2 billion, hurt in part by the stronger dollar, the refranchising of its businesses in China and Mexico and an extra week in last year's quarter. Still, the performance topped Wall Street's estimate of $19.8 billion.
During the call with analysts on Thursday, Nooyi said that in drinks, the company has some "promising projects" that are going through the Food and Drug Administration review process that once marketed commercially could "potentially alter the trajectory of our cola business in a meaningful way."
But then in a filing with the Securities and Exchange Commission after the call, the company backtracked and said the innovation process was under way but that it had not yet been submitted to the FDA.
Nooyi also noted that PepsiCo continues to reduce costs in the company's American beverage business and is exploring a variety of potential structural alternatives to improve profitability and return. Early next year, it will report on the progress on those initiatives, she said. The company didn't offer any more specifics during the call with investors.
Shares of PepsiCo, based in Purchase, New York, added 78 cents to close at $72.28 Thursday.
For the full year, PepsiCo earned $6.18 billion, or $3.92 per share. In the previous year the company earned $6.44 billion, or $4.03 per share.
Adjusted earnings were $4.10 per share.
Annual revenue fell 2 percent to $65.49 billion from $66.5 billion.
Looking ahead, the company said it foresees 2013 earnings rising 7 percent from 2012's adjusted earnings of $4.10 per share. This implies $4.39 per share, which is what analysts had predicted for the year.
PepsiCo said that the quarterly dividend increase will begin in June.