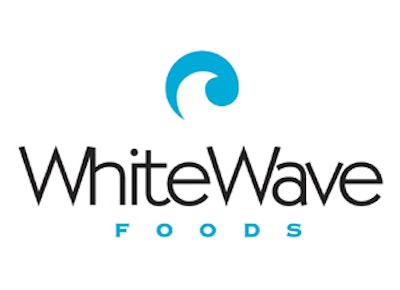 NEW YORK (AP) — WhiteWave Foods Co., which makes Horizon Organic milk and Silk beverages, slightly raised its earnings per share guidance for the year on Friday.
The Broomfield, Colo., company, which was spun off by Dean Foods last year, says it expects to earn between 69 cents per share to 72 cents per share. Its previous forecast was for 68 cents per share to 72 cents per share.
WhiteWave stood by its sales forecast for high-single digit growth for the full year, and adjusted operating income growth in the rate of the mid-teens.
Analysts surveyed by FactSet forecast annual earnings per share of 70 cents on revenue of $2.51 billion, which represents growth of nearly 10 percent from last year.
For the third quarter, WhiteWave Foods expects to earn 17 cents to 18 cents per share on an adjusted basis; analysts expect 19 cents per share.
Its shares edged down 24 cents to $18.63 in midday trading.
The company also affirmed its second-quarter results, which it had reported on a preliminary basis last month.
For the three months ended June 30, WhiteWave Foods earned $31.2 million, or 18 cents per share. That's compared with $26.4 million, or 18 cents per share, a year ago, when there were fewer outstanding shares.
Not including one-time items, it earned 16 cents per share, in line with Wall Street expectations.
Revenue rose 11 percent to $616 million, above the $608.3 million analysts had forecast.