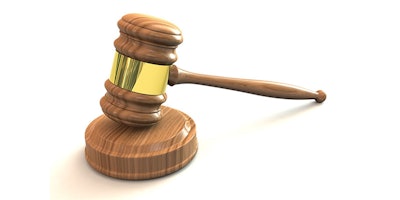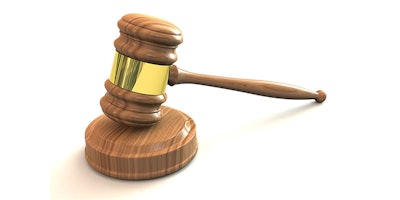 MILWAUKEE (AP) — A judge in Wisconsin, one of only two states that prohibit the sale of home-baked goods, is considering whether such a ban is unconstitutional.
New Jersey is the only other state that bans the sale of home-baked cookies, muffins and other items to the public.
Current Wisconsin law requires home bakers to obtain a license, which would mean renting or building a commercial kitchen, submitting to inspections and paying numerous fees.
Lafayette County Judge Duane Jorgenson said Thursday he plans to issue a decision May 31 to a legal challenge from three women who say the ban is unconstitutional. The nonprofit Institute for Justice represented Lisa Kivirist, Kriss Marion and Dela Ends in their lawsuit.
A bill currently being circulated for co-sponsors in the state Senate would allow for the limited sale of homemade baked goods without a license. Similar bills have passed the Senate the past two sessions, but have died in the Assembly because of opposition from Republican Speaker Robin Vos, who says lifting the ban would come at the expense of small businesses already meeting the standards and regulations.
The same rules should apply to all businesses, Vos told reporters on Thursday.
"It seems to me we should focus on guaranteeing that people are treated the same and that we don't create carve outs," he said. "We don't allow some people to just set up a shop on the corner and decide to sell gasoline. That's not allowed; you have to actually go through a process. They can't sell 10 gallons and after that it's more."
Plaintiff attorney Erica Smith argued the Wisconsin Supreme Court has ruled "protecting other businesses from competition is not a legitimate government interest."
The hearing in Darling drew a few dozen supporters who favor lifting the ban.
Allowing such sales can add a source of income for farmers who are struggling financially, Ends told the Janesville Gazette. Becoming a fully certified and licensed kitchen in order to sell baked goods is expensive, she said.
Ends used to make and sell cinnamon rolls, until she learned that practice was illegal and that violators could face six months in jail and a hefty fine.
"So I lost that income stream, which was modest but helpful," she said. "It's really hard to make it on a farm. . In Wisconsin, these have been hard times, and ways that people can make a little extra money is important."