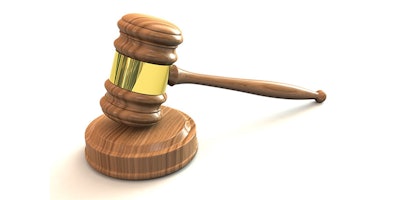 MILWAUKEE (AP) — Candy maker Mars Inc. is suing a Wisconsin woman over chocolates she is selling under a name that the company argues is "confusingly similar" to its cocoa extract supplements called CocoaVia.
The McLean, Virginia-based company said in a federal lawsuit filed March 24 that the chocolates sold in Madison by Syovata Edari will likely "confuse and deceive consumers" because they're branded as CocoVaa. The company contends the similarity in the brand names hurts Mars' reputation and Edari should be barred from using CocoVaa on her products.
The company is also seeking damages to be determined at trial and all of Edari's profits.
Edari said Tuesday the lawsuit is "trademark bullying" and noted her chocolates are distinctly different than the product in question that Mars sells. Mars markets the cocoa extracts in CocoaVia as promoting "healthy blood flow from head to toe," according to the lawsuit.
Edari said she picked her brand name because "Vaa" was her father's nickname for her as a child. She said it's clear that what she's making are mousses, caramels and ganaches, not health supplements.
"I actually invited them so they could see, 'Hey, you don't have to worry about me. I'm doing something completely different,'" she told The Associated Press.
Her trademark was registered March 14.
But the company maintains the name similarity will mislead the public and create the impression that Mars manufactures or approves of the chocolates Edari is selling.
"We work hard to create and build our brands, and so we protect our trademark rights," Denise Young, a company spokeswoman, said in a statement. She said Mars could not comment further because the lawsuit is pending.
Edari, who began making chocolates to promote her law practice, said she will be representing herself in the case, which is being handled in Virginia's Eastern District Court.
"I'm comfortable in federal court," Edari said, noting her experience as a federal public defender. "I welcome that opportunity to put this in front of a jury."