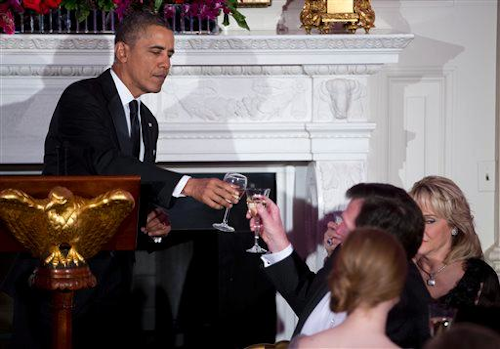 WASHINGTON — President Barack Obama says the U.S. should aim higher than one single pipeline as it works to modernize its infrastructure.
Obama wasn't referencing the Keystone XL pipeline by name in his State of the Union address. But he alluded to it by asking Congress to look beyond just one oil pipeline.
Obama says 21st century businesses need 21st century infrastructure, including modern ports, faster trains, speedy internet and stronger bridges.
He says Democrats and Republicans once agreed on infrastructure. He's asking Congress for a bipartisan infrastructure plan that he says could create 30 times more jobs than Keystone.
Republicans have made Keystone their top priority this year. A House-passed bill is under consideration in the Senate. Obama has promised to veto that bill but hasn't said whether he'll approve Keystone.